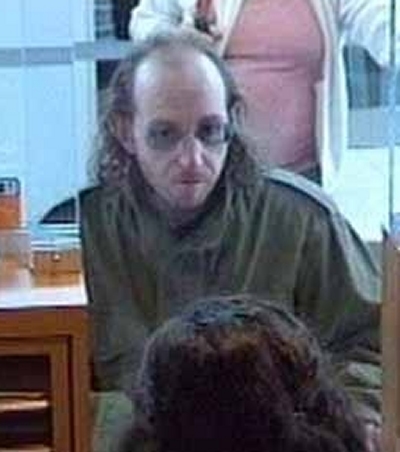 This bank surveillance photo from March 28 shows missing person Michael Bowen wearing a green, army style coat.
LA PLATA, Md. (April 5, 2011) — The Charles County Sheriff's Office Criminal Investigations Division is investigating the disappearance of Michael Edward Bowen, 34, of Waldorf, who was reported missing by family members on March 31.
A preliminary investigation revealed Bowen was seen at his house on Sunday, March 27 by his roommates. Three days later, when family members were unable to reach him, Bowen was reported missing. Detectives checked his bank accounts which showed he made a withdrawal on Monday, March 28 at about 3 p.m. from the PNC Bank located at 3135 Crain Highway in Waldorf. He has not been seen since.
Bowen is a white male, 5'5", 130 lbs., with red, shoulder-length hair; he usually wears prescription glasses.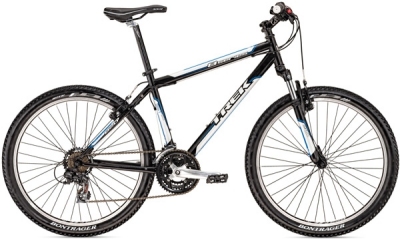 Mr. Bowen typically rides a light blue 21-speed, 16-inch Trek brand bicycle similar to the one pictured.
According to family members, Bowen is hearing impaired and mute and probably not able to communicate with anyone. They say if he leaves the house, he generally takes the VanGO public transportation bus or rides his bicycle which detectives say is missing. The bike is a light blue 21-speed, 16-inch Trek brand.
Anyone with information about Bowen's whereabouts is asked to call Detective G. Higgs at (301) 609-6498 or (301) 932-2222.