LEONARDTOWN, Md. (April 4, 2011)—The St. Mary's County Bureau of Criminal Investigations (BCI) Narcotics Division today released the following incident and arrest reports. The Division is an investigative team comprised of detectives from the St. Mary's County Sheriff's Office, Maryland State Police Drug Enforcement Division, and Federal Drug Agents (HIDTA Group 34). The Division was established on September 1st, 2007 and is based in St. Mary's County.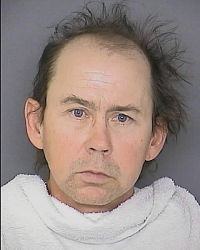 Doris Ann Harding, age 65, of Waldorf, and Daniel Lee Darago, age 55, of Pomfret were indicted on charles related to illegal distribution of prescription medication.
DISTRIBUTION OF PRESCRIPTION MEDICATION: Vice narcotics detectives arrested Doris Ann Harding, age 65, of Waldorf, after she was indicted for Possession with Intent to Distribute and Distribution of prescription medication. Suspect Harding would travel to several locations, including St. Mary's County, and distribute controlled prescription medication. Also indicted and arrested related to this distribution network was Daniel Lee Darago, age 55, of Pomfret. Additional arrests are expected.
POSSESSION OF PRESCRIPTION MEDICATION: Kevin Russell Bryant, age 19, of Lexington Park, was found to be in possession of prescription medication (Hydrocodone) and charged accordingly.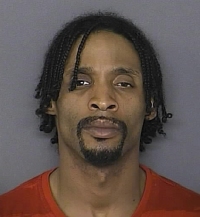 COCAINE DISTRIBUTION: Lester Marvell Scriber, age 38, of Callaway, was identified after a several week investigation revealed he has been distributing cocaine from a Callaway home. A search and seizure warrant was obtained and executed by the St. Mary's County Sheriff's Office Emergency Services Team. Cocaine and approximately $2,100 was seized. Additional charges are pending a review with the State's Attorney's Office.
POSSESSION OF COCAINE, PARAPHERNALIA, AND PROSTITUTION: Natasha Maureen Kelly, age 25, of Leonardtown, was arrested after she was discovered by vice narcotics detectives naked and performing a sex act on a male suspect inside a vehicle in Bushwood. A search revealed a crack cocaine smoking device. She was charged with possession of cocaine, cocaine paraphernalia, and prostitution.
POSSESSION OF COCAINE, PARAPHERNALIA: Lisa Christine Thomas, age 49, of Great Mills, was charged with possession of cocaine and possession of cocaine paraphernalia related to a search warrant that was executed on her home. Her son was distributing cocaine from her home.