LEONARDTOWN, Md. (March 29, 2011)—The St. Mary's County Sheriff's Office released the following incident and arrest reports.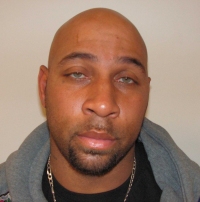 HARRASSMENT, FAILURE TO REGISTER: 0n March 18, police units responded to a residence on St. John's Road in Hollywood regarding a suspicious person attempting to make contact several time with a female jogging along side the roadway. The victim provided a description of the vehicle which allowed police to identify the owner as Marvin Gray Eaton, Jr., age 43, of Loveville, pictured above. Mr. Eaton is a lifetime registered sex offender. Contact was made with Mr. Eaton, at which time he was placed under arrest and charged with failing to provide vehicle registration information to the sex offender registry as required by law and one count of harassment. Eaton is incarcerated in the St. Mary's County Detention Center, held on no bond.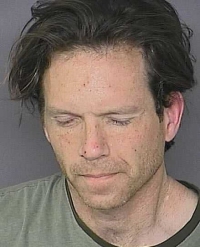 DRUG ARREST: On March 26, the St. Mary's County Emergency Communications Center broadcast a lookout for a red pick up truck pulling a U-Haul trailer traveling south on Maryland Route 235. It was reported the occupants of the truck were involved in an altercation as the vehicle was traveling down the road. Dfc. Whipkey located the tuck parked partially in the roadway on Eagen McAllister Lane in Lexington Park. Dfc. Whipkey asked the operator, James Raymond Jones, 39, of Lexington Park, pictured above, to step from the vehicle. As Jones stepped from the vehicle, Dfc. Whipkey observed a baggie of suspected cocaine. Jones was arrested and charged with possession of a controlled dangerous substance. A search of the vehicle and Jones's person incident to the arrest also revealed Jones to be in possession of marijuana, controlled dangerous substance paraphernalia (digital scale containing suspected cocaine residue), and a pill bottle with an altered prescription label. The pill bottle contained methadone. Once at the detention center Jones was searched more thoroughly and found to be in possession of heroine and two additional baggies of cocaine concealed in his undergarments. Jones was charged with possessing altered prescription label, possession of marijuana, heroine, cocaine, possession of contra-band at a detention center, and possession of controlled dangerous substance paraphernalia.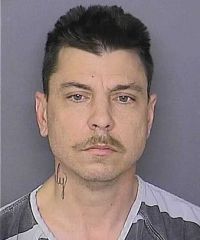 POSSESSION OF A HANDGUN: On March 28, Deputy Carberry responded to a residence on Golden Beach Road in Mechanicsville for a report of a suspicious vehicle parked in the driveway. Upon arrival, Deputy Carberry observed a 2008 Chrysler Sebring parked in the driveway with the engine running, radio blaring, doors locked and the driver, later identified as Philip Roy Jett, 42, of Brandywine, pictured above, asleep behind the wheel. After several attempts, Deputy Carberry was finally able to wake Jett and have him unlock the car. As Jett opened the door, Deputy Carberry could smell a strong odor of an alcoholic beverage upon Jett's person and breath. In addition, Jett's eyes were bloodshot, speech slurred and balance unsteady. Jett was asked to submit to a standardized field sobriety test to determine his level of intoxication. Prior to the administration of the test, Jett was frisked for officer safety. Deputy Carberry located a handgun in a holster attached to Jett's ankle. The handgun was secured and Jett was administered the test. As a result of the test, Jett was arrested for driving while intoxicated. Further investigation revealed Jett did not possess a permit to carry a handgun. The handgun was reported stolen from Prince George's County in 1990 and Jett's driving privilege was suspended in Maryland. Jett was charged additionally with possession of a handgun, possession of a handgun while intoxicated and theft.
DRUG ARREST: On March 28, Sgt. Walker was patrolling the area of Lanyon Court in Lexington Park. The area is under construction and no persons or vehicle are permitted to trespass in the area. Sgt. Walker discovered a gray Chevrolet parked at the end of the cul-de-sac with the lights off. Sgt. Walker contacted the driver who was identified as Justin Michael Valentine, 18, of Leonardtown. As Sgt. Walker was speaking with Valentine, he could smell an odor of burnt marijuana. Sgt. Walker asked Valentine to step from the vehicle. As Valentine was exiting the vehicle, Sgt. Walker observed a clear, plastic baggie containing suspected marijuana on the driver's seat. Valentine was arrested and charged with possession of a controlled dangerous substance.