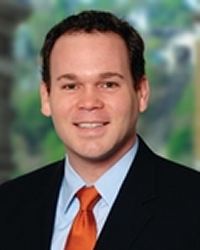 Hayden T. Hammett is a new business banker for PNC in Leonardtown. (Submitted photo)
CALIFORNIA, Md. (March 18, 2011) — Hayden T. Hammett recently joined PNC Bank as a business banker in Leonardtown, St. Mary's County. In his new role, Hammett will provide commercial credit and cash flow solutions to business customers at the Leonardtown, Breton, and Hollywood Branches of PNC Bank, according to a press release from the bank.
Hammett has several years of financial management experience and was formerly with Mehaffey & Associates, P.C., also in Leonardtown. He received his bachelor's degree from Grove City College in Business Financial Management and Political Science.
Hammett also serves on the Board of Directors for the St. Mary's County Chamber of Commerce, as well as the Leonardtown Planning Commission.