LEONARDTOWN, Md. (March 16, 2011)—The St. Mary's County Sheriff's Office today released the following incident and arrest reports.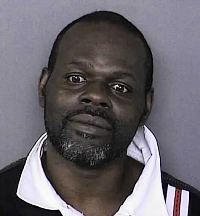 FIRST AND SECOND DEGREE ASSAULT: On March 14, deputies responded to a residence on Shadrick Avenue in Leonardtown for a report of a subject with a knife. Investigation revealed the victim was sitting outside of his residence when he noticed a man, later identified as Benjamin Paige Sewell, 50 of Leonardtown, approaching him holding a kitchen knife. Sewell walked up to the victim and stated "I'm gonna light him up." The victim worked for the apartment complex where he resided and asked Sewell to leave the property. Sewell then stated he would light the victim and everyone up. The victim fearing for his life retreated and contacted the police. Sewell left the area prior to the arrival of the deputies but was located a short time later, arrested and charge with first and second degree assault. Sgt. Walker was the arresting deputy.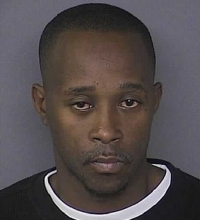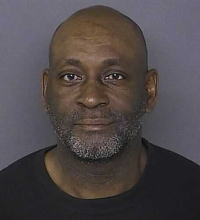 Calvin Aloysius Edelen (left) and Larry Darnell Mills, both of Hollywood, were arrested for allegedly attempting to steal property and equipment from a Callaway residence. (Arrest photos)
THEFT: On March 14, Deputy Potter responded to Callaway Farm Lane in Callaway for a report of a theft in progress. Upon arrival Deputy Potter met the victim and two suspects identified as Larry Darnell Mills, 52 of Hollywood, and Calvin Aloysius Edelen, Jr., 37 of Hollywood. The victim reported to Deputy Potter that he caught Mills and Edelen trying to steal a fire pit, a Massey Ferguson Tractor, and a Sears Suburban Tractor. Mills and Edelen had entered onto the victim's property and loaded the stolen items onto a truck when they were stopped by the victim. Further investigation revealed Mills had also stolen two Cub Cadet Tractors, a four wheeler, and a welding table from the victim on March 10, 2011. Mills and Edelen were arrested. Mills was charged with two counts of theft. Edelen was charged with one count of theft.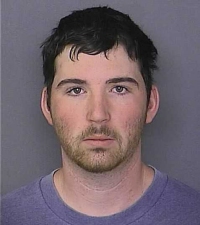 THEFT: On March 15, Deputy Watters responded to a residence on Kentucky Court in Leonardtown for a report of a theft. The victim reported jewelry stolen from her residence in December of 2010. On March 15, 2011 the victim contacted the local pawn shops to determine if the stolen jewelry had been pawned. The victim discovered the jewelry had been pawned at a local pawn shop on December 10, 2010. Anthony Jacob Seward, 20 of Great Mills, was identified as the individual who pawned the items. Deputy Watters located, arrested and charged Seward with two counts of theft.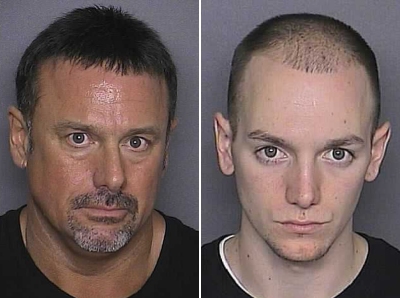 Thomas Murphy (left) and son Albert Murphy were arrested after an alleged altercation with a Repo Man who was at the men's residence in Clements to repossess Albert's vehicle. Thomas was subsequently arrested after blocking police from entering his house — demanding of them a search warrant — when they came to investigate the Repo Man's assault complaint. Police charged him with hindering an investigation. (Arrest photos)
REPO MAN ASSAULTED: On March 15, deputies responded to the area of Mt. Chance Court in Clements for a report of an assault. The victim reported he was at the property of Thomas Edward Murphy, 49 of Clements, to repossess a vehicle belonging to Albert Landon Murphy, 21 of Clements. The victim spoke with Thomas Murphy and Albert Murphy outside of the Murphy residence and explained he was there to repossess Albert Murphy's vehicle. Thomas Murphy became upset, entered his garage, retrieved a baseball bat and swung the bat at the victim's head. The victim stated had he not ducked the bat would have struck him in the head. The victim, in fear for his life, left the property and called the police. The deputies responded to the Murphy residence and attempted to contact Thomas Murphy. Albert Murphy answered the door of the residence. The deputies explained to Albert Murphy they were there to speak with Thomas Murphy about the assault. Albert Murphy told the deputies Thomas Murphy was inside of the residence but they were not entering the residence without a search warrant. Albert Murphy then proceeded to block the entrance with his body. Albert Murphy was told several times to step aside but he refused. Albert Murphy was arrested for hindering an investigation. Deputies then entered the residence, arrested and charged Thomas Murphy with first and second degree assault. Cpl. Milam was the arresting deputy.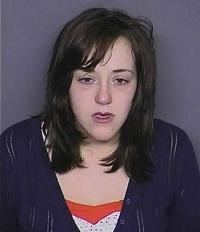 SECOND DEGREE ASSAULT: On March 16, Deputy Green responded to a residence on Liberty Street in Lexington Park for a report of an assault. Investigation revealed Amanda Diane Quijada, 21 of Lexington Park, was engaged in a verbal dispute with the victim which escalated into a physical assault when Quijada punched the victim in the face. Quijada was arrested and charged with second degree assault.