Commentary by Ron Miller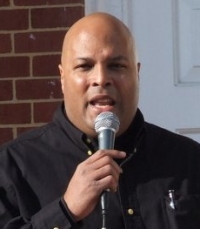 I was all prepared to write a story about how southern Maryland public schools, especially the Calvert County public schools, deliver "good value for money," as the British are fond of saying. It would have been informative and generally positive in this era of tightening budgets and shrinking revenues.
That'll have to wait until next week. Governor O'Malley wandered off the reservation again, and I have to go after him.
It started when O'Malley, from his lofty perch atop the Democratic Governors Association, began throwing bricks at Republican governors like Chris Christie of New Jersey and Scott Walker of Wisconsin for trying to tackle not just the short-term budget crisis, but also the structural problems that created the budget problems in the first place. He said, nose in the air:
Democratic governors are faced with the same challenges facing Republican governors like Scott Walker, but we understand that our primary goal should be bringing people together to create new jobs.
Apparently, he's not doing very well on that front, either. Maryland lost 7,100 jobs in January, according to the Bureau of Labor Statistics. Not only that, the 36,000 jobs for which he claimed responsibility in 2010 was more like 4,100 after the figures were revised.
All told, since Martin O'Malley became governor Of Maryland, the state has lost 101,700 jobs, and the unemployment rate has doubled.
Perhaps in an attempt to divert our attention, he has been on a tear about Gov. Walker and the battle with the unions in Wisconsin, and boasting of his own union
street cred
.
The only problem with it is that
he's treating the unions a lot like the Republican governors
he supposedly despises.
His proposal to have teachers contribute more to their pensions is roughly at the same percentage of salary as Governor Walker's plan (5% to 7% for O'Malley vs 6.8% for Walker). He says it's a matter of cutting costs, so what's the difference between his proposal and Gov. Walker's?
It's about collective bargaining and public union leverage, you say. Is that so? Then why is Maryland a "hybrid" state where not all public employees have the right to collective bargaining, and none of them have a right to binding arbitration or to go on strike?
Even after Governor Walker signed the bill to eliminate collective bargaining for public workers, he kept intact their right to go on strike, a right Maryland's public workers never had and won't be getting from this "pro-union" governor.
The teachers union has figured him out as a result of his budget proposal, and isn't too pleased, but the American Federation of County, State and Municipal Employees (AFCSME) is thrilled with
the recent deal
they cut with him.
While teachers are being asked to take furloughs, increased co-pays, reductions in benefits and minimal to no salary increases, the AFCSME contract gives its members a $750 across the board bonus this year, five paid furlough days a year, cost of living increases over the next two years if revenue increases, salary step increases, guaranteed raises for people in jobs above their current pay grade, and freezes in insurance cost increases.
So when union members gathered in Annapolis on Monday to protest — and Annapolis was protest city on Monday, with the March for Life and counter-protests against the union members as well — the AFCSME members were there largely out of solidarity with their brethren in other states.
The teachers union, on the other hand, was mad at the governor and the General Assembly for putting the screws to them with his current budget proposal.
What, then, would possess O'Malley to add himself to the teachers union strike agenda as an unscheduled speaker? I guess he expected to be cheered like the rock star he thinks he is.
Not quite, according to
reports out of Annapolis
:
"…protesters were surprised by an impromptu appearance by O'Malley, a self-proclaimed staunch union advocate. While a labor rally would normally be a home-game for the governor, he was instead met with chants of 'keep the promise' as he took the stage, and was unable to begin speaking until the chants died down.

The governor tried to sympathize with the protesters. 'I don't like this budget either,' said O'Malley. But halfway through his remarks, O'Malley was stopped again by chants and screams, eventually having to ask the crowd to quiet down so that he could finish.
He said something about never walking out on his union friends, and then quickly left the stage.
It's interesting that he doesn't like the budget he proposed. We agree at last, Governor — I don't like it, either.
Your job isn't to create a budget that people like, however. It's to create a budget in balance that stays within the revenues you've collected, doesn't kick the can down the road for someone else to pick up, and tries not to cripple the makers in the process of giving to the takers. Otherwise, you won't have any makers left from whom to take.
I found this entire episode to be more than a little odd. I always knew he was a liar and an opportunist, and the Republicans' inability to take him out is a mystery worthy of another column someday.
Now I'm convinced he lives in an alternate reality that only he can see. His knee-jerk decision to speak to a crowd hostile to his budgetary plans is almost as insane as the notion of Gov. Walker going outside to speak to the demonstrators in Madison — almost.
At least Marylanders haven't resorted to violence — not yet, anyway.
Ron Miller is a conservative writer and commentator, author of the book, SELLOUT: Musings from Uncle Tom's Porch, and the president of Regular Folks United, a non-profit organization dedicated to the advancement of individual liberty, free markets and our nation's founding principles. The nine-year plus veteran of the U.S. Air Force and married father of three writes columns for several online sites and print publications, and his own website, TeamRonMiller.com. Join him on Facebook and Twitter.