LEONARDTOWN, Md. (March 10, 2011)—The St. Mary's County Bureau of Criminal Investigations (BCI) Narcotics Division recently released the following incident and arrest reports. The Division is an investigative team comprised of detectives from the St. Mary's County Sheriff's Office, Maryland State Police Drug Enforcement Division, and Federal Drug Agents (HIDTA Group 34). The Division was established on September 1st, 2007 and is based in St. Mary's County.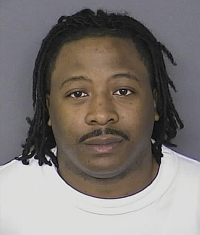 DRUG RAID: Vice Narcotics detectives began an investigation several months ago into Suspect James William Waters, a/k/a "Mickey," age 31, pictured at left, and his distribution of various controlled substances. Search and seizure warrants were obtained. Detectives, the Sheriff's Office Emergency Services Team, and K-9 officers executed several search warrants related to this case. Upon entry to the home, Suspect Waters was apprehended as he flushed items down the toilet. Detectives removed the toilet and recovered more than $13,000 worth of crack cocaine. Additional drugs were located to include marijuana valued at nearly $300 and illegal prescription medication valued at $400 in the form of Hydrocodone. More than $11,000 in cash, three cell phones, and a BMW station wagon were seized. The investigation is ongoing and additional charges are pending.
DRUG RAID: Vice Narcotics detectives received information that Marvin Leon Young, age 34, of Lexington Park, and Mark Alphonso Holt, age 27, of California, were again dealing crack cocaine in various areas of St. Mary's County. Both suspects are familiar to detectives from recent investigations and drug convictions. Suspect Young is a registered sex offender. Detectives began another investigation related to the two suspects and their drug distribution network. A search and seizure warrant was obtained and executed on the suspects and their vehicle. $3,600 worth of both powered and crack cocaine and nearly $3,000 were recovered. Both suspects were arrested and additional charges are pending a State's Attorney's Office review. Suspect Holt pled guilty to cocaine distribution on February 17 in a cocaine distribution case from 2009. Suspect Young was released from the Department of Corrections on January 21 after being held for a drug charge stemming from distribution in 2009.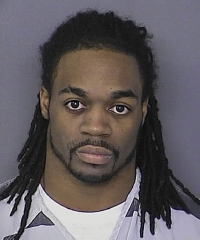 ARREST ON INDICTMENTS: Andre Antwon Montgomery, a/k/a "Dre," age 31, of Lexington Park, was arrested on two separate indictments for distribution of cocaine after undercover purchases were made by detectives. He was apprehended in Calvert County and found to be in possession of cocaine and Oxycodone. He is being held without bond.
COCAINE INDICTMENT: Vice Narcotics detectives located suspect Thomas Emanual Gross, age 25, of Lexington Park, who was recently indicted for Possession with Intent to Distribute Cocaine. Uniformed deputies assisted in the arrest of Suspect Gross. Detectives located nearly $1,000 worth of crack cocaine, Oxycodone pills, two cell phones, and more than $1,200 in cash. Suspect Gross currently has several other unrelated charges pending to include firearms violations. Additional charges are pending a State's Attorney's Office review.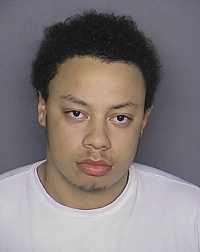 DISTRIBUTION OF MARIJUANA INDICTMENT ARREST: Joe Derrick Young, age 23, of Hughesville, was arrested on an open indictment after detectives presented his case to the St. Mary's County Grand Jury. Suspect Young was caught in an undercover operation in which he sold marijuana. Suspect Young was originally held without bond for Distribution of Marijuana.