LEONARDTOWN, Md. (February 16, 2011)—The St. Mary's County Bureau of Criminal Investigations (BCI) Narcotics Division released the following incident and arrest reports. The Division is an investigative team comprised of detectives from the St. Mary's County Sheriff's Office, Maryland State Police Drug Enforcement Division, and Federal Drug Agents (HIDTA Group 34). The Division was established on September 1st, 2007 and is based in St. Mary's County.
STORE SELLING DRUG PARAPHERNALIA: An investigation into possible distribution of drug paraphernalia was conducted at a Lexington Park convenience store. Officers purchased crack cocaine smoking devices and related drug paraphernalia. An abundance of these same items were subsequently seized from the store. Charged with Distribution of CDS Paraphernalia were Alpeshkumar Shambhubhai Patel, age 36, and Ramilaben Alpeshkumar Patel, age 34, both of Lexington Park. The investigation and the related information have been turned over to the Alcohol Enforcement Officer for presentation to the St. Mary's County Liquor Board for possible sanctions.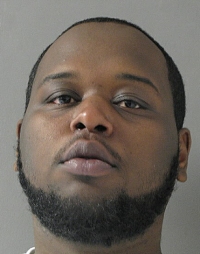 PRISONER INDICTED FOR HANDGUN & DRUG CHARGES: Marcus Anthony Mills, age 23 of Clements, was indicted for handgun violations and drug charges stemming from an incident in Leonardtown at the end of last year. Suspect Mills was charged with Felon in Possession of a Firearm, Reckless Endangerment, Assault First Degree, and Introducing a Controlled Substance (Cocaine) into a Correctional Facility. Suspect Mills is currently an inmate in the St. Mary's County Detention Center.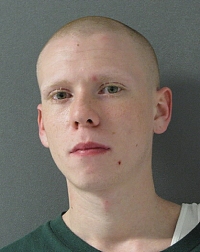 MARIJUANA INDICTMENT: Robert Michael Wagner, age 20 of Great Mills, was arrested on a Grand Jury Indictment for Possession with Intent to Distribute and Manufacturing Marijuana. He was originally held without bond.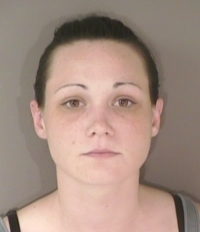 Gina Marie Rogers, age 48, and Marie Antoinette Chase, age 25, mother and daughter, told police they were robbed of Oxycodone and cash. Police say it didn't ring true and charged the pair with making a false report of a crime.
FALSE ROBBERY REPORT: Vice narcotics detectives continued the investigation into a robbery that was reported in the Lexington Park area. The alleged victim and the witness, her daughter, stated that after refilling a prescription for Oxycodone they were robbed of the pills and money. After reviewing the evidence and information provided, the report was found to be false. Gina Marie Rogers, age 48, and Marie Antoinette Chase, age 25, were each charged with one count of false report of a crime. Additional charges are pending against both.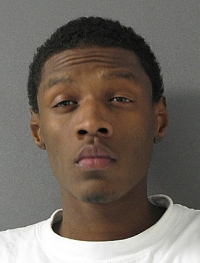 DISTRIBUTION OF MARIJUANA: Nathaniel Woodson Brown, age 23, was indicted and subsequently arrested for distribution of marijuana. Vice Narcotics detectives made undercover purchases of marijuana from the suspect. He was originally held without bond.
Read about more illegal drug arrests in St. Mary's County
.