By Guy Leonard, The Southern Calvert Gazette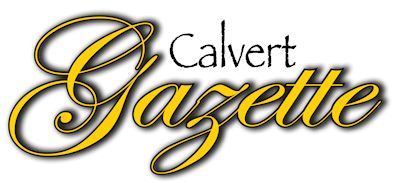 HOLLYWOOD, Md. — The Calvert Independent newspaper, founded in 1940, printed its last issue the week of Jan. 5 and has closed down its operations, the paper's vice president/general manager has confirmed.
Charles Mister, general manager of the organization, who has been with the newspaper just short of four decades, declined to tell The Southern Calvert Gazette why the paper was closing down after such a long period of time.
"That's our official word, that we are closing," Mister said in a brief interview Monday at the Calvert Independent's office in Prince Frederick. "We'll be dealing with our subscribers in the next couple of weeks."
A subscriber to the paper told The Southern Calvert Gazette that when they called the paper's office to confirm whether the weekly was still publishing, they were told that decision to shut down the newspaper was not a local one and that the employees at the paper were saddened to see the organization cease to exist.
The subscriber also said that they were told that the newspaper's patrons would be refunded their unused subscription payments.
Calvert residents began to wonder about the newspaper's future about two weeks ago when the office appeared closed and the windows were covered over. The front door of the newspaper is still locked, though there is no sign on the front door denoting the organization's closure.
Carolyn McHugh, president and CEO of the Calvert County Chamber of Commerce praised the Independent for its news coverage of the county, particularly its stories on business and citizens.
"I'm sorry to see the Independent close," McHugh said in a telephone interview. "It had a rich history… long before there were any other papers here.
"They always supported businesses, they always would send out reporters to ribbon cuttings," she said.
McHugh said that newspapers in Calvert County provided fair news coverage of issues there, but that the loss of one newspaper diminished that service.
She said she hoped that the paper would somehow make a comeback.
"It's always good to have multiple forms of reporting," McHugh said. "There's always room for other points of view."