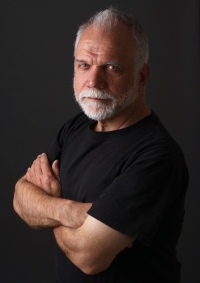 Jazz Pianist Mike Maher will perform as part of the Mike Maher trio along with Bruce Swaim on saxophone and Tony Martucci on percussion for the Ward Virts Concert Series at 3 p.m., Feb.13, College of Southern Maryland, Prince Frederick Campus, Room 119, 115 J.W. Williams Road, Prince Frederick.
LA PLATA, Md. (January 30, 2011) — The College of Southern Maryland welcomes jazz pianist, Mike Maher, as part of the Mike Maher Trio along with Bruce Swaim on saxophone and Tony Martucci on percussion, to perform at the Ward Virts Concert Series at 3 p.m., Feb. 13 at the Prince Frederick Campus, Room 119. The performance is the third of six in the concert series, which is held at CSM's Prince Frederick Campus, 115 J.W. Williams Road, Prince Frederick.
Maher was classically trained at the Oberlin Conservatory, where he enjoyed sight reading Hindemith's piano sonatas for leisure. His professional career began as music director for Ice Capades International, traveling throughout the United States and Canada. For ten years, he worked as pianist and music director at Walt Disney World in Orlando, Fla. He has played jazz piano at the Polynesian Resort, conducted a 19-piece orchestra in a televised production, and served as music director at Pleasure Island, an improv comedy troupe.
In 2001 Maher completed hiking the entire length of the Appalachian Trail, a personal venture that continues to be incorporated into his music. His natural involvement with the music of Appalachia began with the mandolin, evolved to the banjo and is currently focused on the fiddle. "It brought back the unabashed joy of the musical amateur," Maher said. This involvement with roots music affects Maher's piano performances in both choice of repertoire and in rhythmic piano techniques modeled after fiddle bowing.
Maher teaches jazz piano and music theory at Shenandoah University in Winchester, Va. In the Washington area he has performed with the Corcoran Gallery of Art jazz series and on the Millenium Stage at the Kennedy Center in both jazz and classical settings. He has played in the orchestra pits at Wolf Trap and The National Theater.
Along with Aron Rider, he formed and performs with "Caroline Mountain Band." The band combines claw hammer banjo, mandolin and vocals in a setting with cello.
The Mike Maher Trio is a slight variation on the more traditional jazz piano trio. The omission of the bass allows for greater harmonic freedom, and provides a lower rhythmic piano textures space to breathe. The focus on hand percussion rather than a traditional drum kit helps to maintain overall balance and provides additional colors. The tenor saxophone is the definitive voice of instrumental jazz. Musical selections for the Ward Virts concert will come from the compositions of Ellington, Jobin, Maher as well as traditional music.
The Ward Virts Concert Series is presented by Edward and Patricia Mehosky, St. Clair and Mary Tweedie, Gerry Van De Velde and Rene Cunningham and CSM. The centerpiece of the concert series is a world-class Boesendorfer Grand Piano, which was gifted to CSM by the Ward Virts Piano Project as a gift to the entire community.
The WVPP was formed by friends and classmates of pianist Ward Virts, whose sudden death in 1993 inspired them to purchase this hand-made piano and dedicate the piano to CSM's Prince Frederick Campus in Virts' memory. Inspired by Virts' life and spirit, his friends and classmates conceived the project in order to bring the love of life, beauty and music that Virt embodied to a new generation of Southern Maryland students, performers and appreciative audiences.
Admission is free and seating is open but limited. Contact 443-550-6011, rfleming (at) csmd.edu or
www.csmd.edu/Arts/
.