LEONARDTOWN, Md. (January 24, 2011)—The St. Mary's County Sheriff's Office today released the following incident and arrest reports.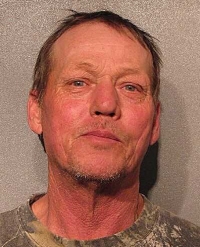 SECOND DEGREE ASSAULT, DRUGS: On January 22, deputies responded to a business on Maddax Road in Chaptico for a report of an assault. Investigation revealed George Carlton Mattingly, 60, of Chaptico, threw coffee on a victim. When a second individual came to the aid of the victim, Mattingly grabbed and threatened that individual with a knife. Mattingly was arrested and charged with second degree assault. Search incident to the arrest revealed Mattingly to be in possession of control dangerous substance paraphernalia. Mattingly was also charged with possession of controlled dangerous substance paraphernalia.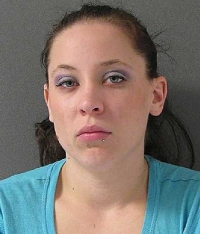 THEFT: On January 22, Corporal Kirkner responded to the Kmart in California for a report of an employee theft. Kmart Loss Prevention reported between January 19 and January 21, Christine Marie Bowersox, 20, of Lusby, a jewelry associate for Kmart, stole two diamond rings valued over $2,200. The thefts were discovered through a store internal audit and verified through in store video surveillance. Bowersox was arrested and charged with two counts of theft.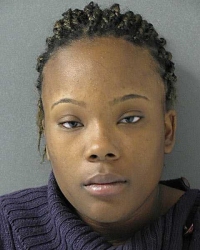 FIRST DEGREE ASSAULT: On January 23, deputies responded to a residence in on Foxchase Drive in Lexington Park for a report of an assault. Investigation revealed Junieshia Lavonna Curlin, 22, of California, was engaged in a verbal dispute with the victim which escalated into a physical assault when Curlin held a knife to the victim's head. Curlin fled prior to the arrival of deputies but was located a short time later, arrest and charged with first degree assault.
Note: In the U.S.A., all persons accused of a crime by the State are presumed to be innocent until proven guilty in a court of law. See: http://en.wikipedia.org/wiki/Presumption_of_innocence. Additionally, all of the information provided above is solely from the perspective of the respective law enforcement agency and does not provide any direct input from the accused or persons otherwise mentioned.