LEONARDTOWN, Md. (January 21, 2011)—The St. Mary's County Sheriff's Office recently released the following incident and arrest reports.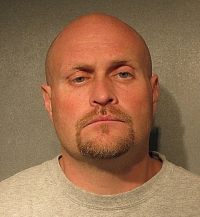 ESCAPE: On January 20, Cpl. Deborah Milam was in District Court when Judge Gregory Wells revoked the bond of Carroll I. Norris, Jr., 36 of Huntingtown. Norris, who was present, exited the courtroom and ran down two flights of steps before being apprehended by Cpl Milam. Norris was charged with Escape and released to the custody of the St. Mary's County Detention Center.
THEFT: On January 18, Deputy Melissa Green was in the parking lot of Kohls in Lexington Park when she observed a subject run from the front of the building. Upon making contact with Kohls' staff, she learned the subject had been observed concealing merchandise on his person (clothing items) just prior to fleeing the business. Deputy Melissa was able to identify the subject who, after being contacted, agreed to return to the business. Jason Paul Hunter, 32, of Lusby, was issued a criminal citation for theft, issued a court date and released.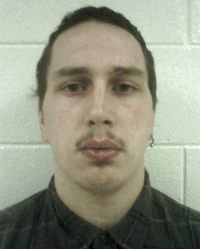 SEX OFFENSE AGAINST TEENAGER: On January 17, detectives from the St. Mary's County Bureau of Criminal Investigations (BCI), Special Victims Unit, initiated an investigation into allegations that Andrew Christopher Newingham, age 23, of Lexington Park, committed a sex offense against a 15-year-old female victim in October 2009. On January 19, detectives executed a search and seizure warrant at Newingham's residence where he was located and arrested. Newingham was charged with third degree sex offense, fourth degree sex offense, second degree assault, and incarcerated in the detention center pending an appearance before the District Court Commissioner.
MISSING TEEN FOUND: Cepeda Juwan Hicks, age 16, missing since November 2010 and believed to be a runaway, was located unharmed by BCI detectives on January 21. See
somd.com/news/headlines/2011/13054.shtml
.
FATAL MOTOR VEHICLE COLLISION: On January 11 at approximately 5:40 p.m., deputies responded to a motor vehicle collision on Golden Beach Road near Jane Gay Drive in Mechanicsville. Preliminary investigation reveals vehicle #1, a Ford Mustang driven by Marlene Martone, 17, of Mechanicsville, was westbound on Golden Beach Rd. approaching Jane Gay Drive. Vehicle #2, a GMC Yukon driven by Debra Ryce, 28, of Mechanicsville, was eastbound on Golden Beach Rd. approaching Jane Gay Drive. Freezing rain was falling and the roadway had become icy. The Ford Mustang slid on ice as it traveled down the hill on Golden Beach Rd. The driver of the Ford was unable to control the vehicle, crossed the center line and was struck by the GMC Yukon on the passenger side. Ms. Martone was transported by ambulance to St. Mary's Hospital where she died from injuries sustained in the collision. Ms. Ryce was also transported to St. Mary's Hospital for injuries sustained in the collision. Speed and alcohol do not appear to be contributing factors. Members of the St. Mary's County Sheriff's Office Collision Reconstruction Team responded, assumed and are continuing the investigation.