LEONARDTOWN, Md. (January 19, 2011)—The St. Mary's County Bureau of Criminal Investigations (BCI) Narcotics Division recently released the following incident and arrest reports. The Division is an investigative team comprised of detectives from the St. Mary's County Sheriff's Office, Maryland State Police Drug Enforcement Division, and Federal Drug Agents (HIDTA Group 34). The Division was established on September 1st, 2007 and is based in St. Mary's County.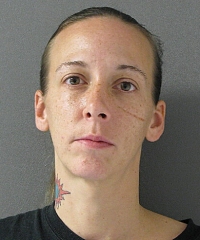 INDICTMENT FOR OXYCODONE DISTRIBUTION:
Dawn Marie Rice
, 34, of Lexington Park, was arrested on an open Grand Jury indictment. Detectives from the Vice Narcotics Division made undercover purchases of Oxycodone from Suspect Rice in a Lexington Park neighborhood. She was arrested and originally held without bond.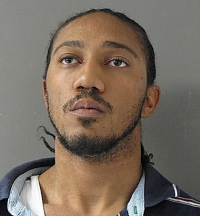 INDICTMENT FOR OXYCODONE DISTRIBUTION:
Eric Lee Robinson
, 24, of Callaway, was charged on an open indictment for Distribution of Oxycodone. Additional charges are pending.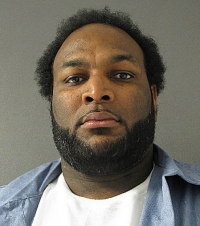 INDICTMENT FOR COCAINE DISTRIBUTION: James DeShawn Bowman, 30, of Great Mills, was charged by Grand Jury Indictment with felony drug charges related to the distribution of cocaine. Suspect Bowman is currently incarcerated on several other charges.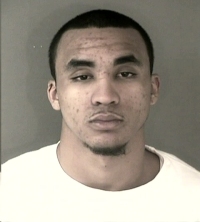 INDICTMENT FOR MARIJUANA DISTRIBUTION:
Jerry Jerome Estep
, Jr., 21, of Lexington Park, was indicted for Distribution of Marijuana. Detectives made undercover purchases of marijuana from him in the Lexington Park area.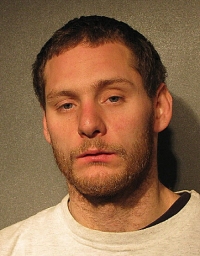 MANUFACTURING MARIJUANA:
Gary Stephen Hardesty
, Jr., 25, of Lexington Park, was arrested after detectives found that he was manufacturing marijuana inside his Lexington Park home.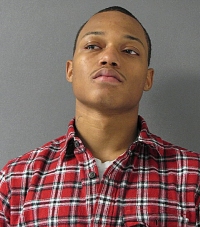 COCAINE DISTRIBUTION:
Zachary Micah Sawyer
, 20, of Great Mills, was arrested after several undercover purchases of cocaine were made by Vice Narcotics detectives. He was indicted and arrested without incident at his home.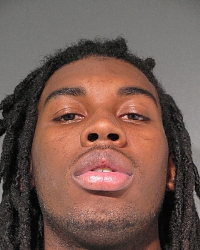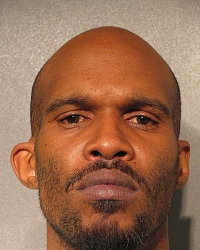 Gregory Shingles (left) and Kalvin Young, both of Mecahnicsville, were both recently arrested and charged with possession cocaine with the intent to distribute. (Arrest photos)
COCAINE DISTRIBUTION: Vice Narcotics detectives identified Gregory Trymen Shingles, a/k/a "69," age 24, of Mechanicsville, as a distributor of cocaine throughout St. Mary's County. Suspect Shingles was located in a front yard of a Mechanicsville residence and detectives located more than $1,100 in cocaine and over $600 in cash. During the course of the investigation of Suspect Shingles, Kalvin Jermaine Young, age 32, of Mechanicsville, was identified as a second suspect. Suspect Young was found to be in possession of more than $7,300 worth of cocaine and more than $1,500 in cash. After a review with the State's Attorney, the case was presented to the St. Mary's County Grand Jury and arrest warrants were issued. Both were charged with Possession of Cocaine with the Intent to Distribute and initially held without bond.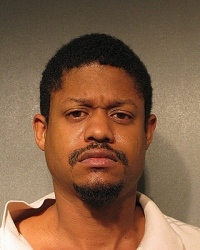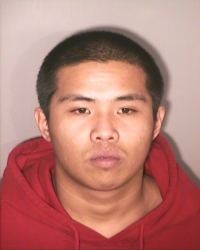 Douglas Deshields (left) and Rainier Nazal Dizon were both arrested in connection with illegal drugs and weapons violations in St. Mary's County.
ILLEGAL DRUGS AND WEAPONS VIOLATIONS: Vice Narcotics detectives began an investigation into illegal drugs and weapons violations that were taking place in a Lexington Park neighborhood. Intelligence was received that the suspects Douglas "Noah" Deshields, 35, and Rainier "Ray" Nazal Dizon, 29, were involved in a dispute with a third subject. Further information was that there was a stolen revolver as well as an assault rifle involved within the dispute. Detectives took suspect Deshields into custody and recovered cocaine and marijuana. An additional call for "Shots Fired" was received from a Lexington Park neighborhood while narcotics detectives were in the immediate area. Detectives observed suspect Dizon leaving the area in a vehicle. A traffic stop was conducted at the intersection of Three Notch Road and Hermanville Road. Suspect Dizon was found to be in possession of a loaded, stolen .44 caliber revolver. A search of the residence that is occupied by suspects Deshields and Dizon was conducted. Recovered were additional rounds of .44 caliber ammunition, an assault rifle and additional ammunition, cocaine, marijuana and other items of evidence. The handgun was stolen from a burglary in the Hollywood area. BCI detectives responded and continued that portion of the investigation. Additional charges are expected against both listed suspects as well as a possible third.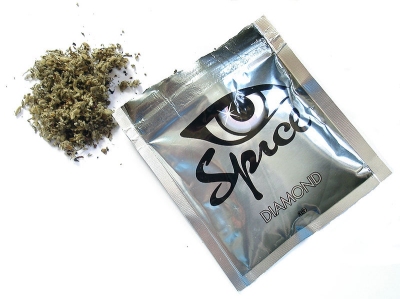 Synthetic Marijuana, sold under this label of "spice," is illegal in Maryland. Police say it is being sold in the area.
SYNTHETIC MARIJUANA SOLD LOCALLY AS INCENSE: The Vice Narcotics Division wants to inform the public and the business community of an illegal substance currently being sold in the local area. This "fake pot" or "synthetic marijuana" is being sold as incense. The most popular brands are sold under the names "Spice," "K-2," "Blaze," and "Red X Dawn;" however there are others. These products are then being ingested by smoking. These items are illegal in Maryland as they are a Schedule 1 controlled substance—which is the most restrictive category. The Sheriff's Office will work with the Chamber of Commerce to ensure they are educated on these products. Citizens with comments, complaints, or concerns are encouraged to contact the Sheriff's Office Vice Narcotics Division. For additional details, visit
http://www.justice.gov/dea/pubs/pressrel/pr112410.html.