Commentary by Ron Miller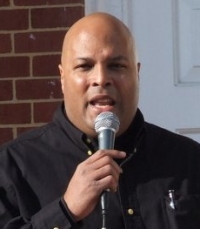 If I had to pick one word to describe Maryland conservatives in the wake of the 2010 mid-term elections, it would be "agitated." Unlike years past, when they seemed to disappear in the wake of electoral defeats, they seem more determined than ever to be a thorn in the side of this "bluest of blue" states.
I think there are a couple of reasons for this agitation. The first is the outcome of the 2010 elections themselves. While the vast majority of the nation reaffirmed in record fashion its commitment at the ballot box to center-right principles, Maryland, despite exorbitant tax increases, high unemployment, and projected budget deficits in the billions of dollars, declared that things were fine just as they are.
They're not, however, and it is frustrating for conservative Marylanders when the building is on fire, yet the voters of the state elected to continue trying to douse the flames with the same cup of water.
They are not even pacified by fact that Republicans took control in 15 of 24 county councils or boards of county commissioners across the state. The impact of jurisdictions like the city of Baltimore, and Prince George's and Montgomery counties and, to a lesser extent, Charles County, is to block conservative candidates from winning statewide races.
The second reason Maryland conservatives are agitated is the sense that the state GOP is little more than "Democrat-lite", a pale imitation of the values to which they espouse. This division was further exacerbated by the way their 2010 standard-bearer for governor, Brian Murphy, was treated by the state party apparatus and the Ehrlich campaign. They didn't expect the party to which they had given their allegiance to, in their view, treat them worse than they did the Democrats and independents they were wooing.
The biggest source of their frustration, however, is their continued inability to connect with Maryland's black voter population. Despite their efforts, blacks in Maryland consistently vote 85 percent or higher for Democrats, a trend that is consistent across the nation.
Polls show that blacks tend to be socially conservative on issues like abortion and marriage, and they are solidly in favor of parental choice in education for their children. The well-educated black population of Prince George's County includes thousands of black entrepreneurs looking to build wealth for themselves and their families, and this is another area where blacks and conservatives appear to agree.
So what is the problem?
Well, as they say, it's complicated. I could devote an entire book to the subject -in fact, I have - but even then I don't know that I've covered it completely. Suffice it to say that Maryland conservatives realize that they can't be a force in state politics unless they bring more black Marylanders to their side. To their credit, they are committed to doing just that.
At separate meetings on January 6th and 8th, Maryland conservative activists will be hearing from Apostle Claver Kamau-Imani, a dynamic young black activist from Houston, Texas, and the founder and leader of an organization called
Raging Elephants
. His mission is to bring more people of color to conservatism, thereby rejuvenating the movement.
Apostle Claver doesn't buy the notion that individual liberty, free enterprise and our rights under the Constitution are principles that benefit only white people, and he is dedicated to use education, exhortation and peaceful confrontation to change the political landscape.
He has traveled the country preaching the gospel of inclusion to Republican and conservative groups, training and equipping them to reach out to black voters and cut through the prejudices, distortions and emotions that practically make the conversion to conservatism a "road to Damascus" moment.
As most black conservatives will tell you, there is a heavy price to pay for coming out as a conservative, especially a conservative Republican. Black conservative journalist and founder of Black-And-Right.com, Bob Parks, puts it well:
I'll venture to say that most black Republicans weren't born that way. It took some life-altering revelation and a good amount of cojones to put oneself into the pariah column. Remember, blacks may be the only group in this country not allowed to have a diversity of political opinion. It's Democrat or be damned. If you become a Republican, you can (and will) be ostracized by friends and family and be called racist names by the political left with impunity.
Despite this, Apostle Claver believes that blacks are more conservative than their political allegiances reflect. I agree and I've made it my life's mission to bring our politics in line with our values. A black associate in Prince George's County, a successful entrepreneur and Air Force veteran, once told me, "Black people are conservative; they just don't know it yet."
Black conservatives are more visible today than at any time in recent history, and the 112th U.S. Congress includes two black conservative Republicans for the first time in nearly a decade.
I use the term "recent history" deliberately because the first two renowned black leaders in America, Frederick Douglass and Booker T. Washington, would have been considered conservatives by today's standards. In fact, many black conservative organizations, like
Booker Rising
,
The Conservative Messenger
, and the
Frederick Douglass Foundation
, claim these men as their ideological forebears.
The life of Douglass, a former slave and native of Maryland who became one of America's greatest orators and writers, is worthy of study and reflection by blacks and whites alike, for his is a triumph of liberty over bondage.
I wrote about him
after completing one of his autobiographies, and I encourage you to read my review and pick up a copy for yourself.
Can Raging Elephants stampede through Maryland and leave a permanent imprint?
It's worth trying; Apostle Claver and the Maryland conservative movement are committed to bringing black voters into the fold, not only because it's politically smart, but because they believe - as I do - that the salvation of the black community, our state and our nation is found in reacquainting ourselves with, and rededicating ourselves to, the principle of liberty.
Liberty is what the 400-plus years of struggle were all about. We didn't shake off the physical chains of slavery, and the legal chains of institutionalized discrimination, for the velvet chains of dependency.
Ron Miller is a conservative writer and commentator, author of the book, SELLOUT: Musings from Uncle Tom's Porch, and the president of Regular Folks United, a non-profit organization dedicated to the advancement of individual liberty, free markets and our nation's founding principles. The nine-year plus veteran of the U.S. Air Force and married father of three writes columns for several online sites and print publications, and his own website, TeamRonMiller.com. Join him on Facebook and Twitter.