LEONARDTOWN, Md. (December 29, 2010)—The St. Mary's County Bureau of Criminal Investigations (BCI) Narcotics Division recently released the following incident and arrest reports. The Division is an investigative team comprised of detectives from the St. Mary's County Sheriff's Office, Maryland State Police Drug Enforcement Division, and Federal Drug Agents (HIDTA Group 34). The Division was established on September 1st, 2007 and is based in St. Mary's County.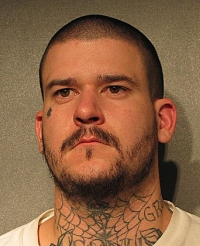 DRUGS FOUND ON PRISONER RETURNING FROM WORK RELEASE: Correctional Officers at the St. Mary's County Detention Center recovered suspected controlled dangerous substances from inmate
Johnson Randolph Beckwith
's person as he returned to the facility from work release. Vice Narcotics detectives responded and continued the investigation. The drugs were identified as Oxycodone, Methamphetamine, and Temazepam. Inmate Beckwith was removed from the work release program, charged with six separate criminal counts, and placed back into general population.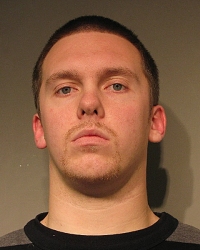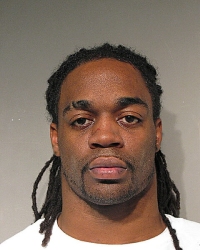 Eric Tyler Ward (left) and Andre Antwon Montgomery were arrested after police say they found drugs when executing drug-related search warrants. (Arrest photos)
SEARCH WARRANTS RESULT IN ARRESTS FOR DRUGS: Vice Narcotics detectives have been conducting a several month investigation into the alleged criminal activity by suspects Eric Tyler Ward, age 22, and
Andre Antwon Montgomery
, age 31, a/k/a "Dre." Detectives were able to confirm that the two individuals were selling cocaine and pills. Search warrants were obtained for Montgomery's person and Ward's vehicle. When detectives attempted to serve the search warrant on Montgomery's body, he fled. A foot chase ensued and he was apprehended. Several baggies of cocaine and currency were recovered from Montgomery. Ward's vehicle and person had cocaine and various pills to include Percocet and Xanax. Both Suspects were arrested and additional charges are pending a review by the State's Attorney.