Commentary by Ron Miller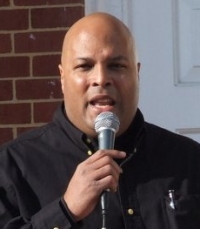 One of my favorite Christmas stories is that of the Christmas Truce of 1914. While there were several similar events throughout World War I, the Christmas Truce of 1914 stood out because it was a widespread and unprecedented outbreak of peace in the midst of a horrible war.
On Christmas Eve and Christmas Day in 1914, British and German troops, and some French troops, facing each other in the trenches, began to exchange seasonal greetings and songs between their trenches, and some ventured out into "no-man's land" to mingle and exchange food, gifts and souvenirs, or even play soccer. There were more solemn occasions as well, as both sides were given the opportunity to bury their dead.
Stern orders from the high commands of all combatants tempered future unofficial Christmas truces, but the tradition lived on in some areas, and the story endures as a moment when peace on earth took on a poignant meaning for those engaged in mortal combat.
As a young intelligence officer in Germany in the mid-to-late 1980s, I marveled at the fact that, on Christmas Eve and Christmas Day, the military activity along the border between West and East Germany, and West Germany and Czechoslovakia, seemed to cease altogether. I used to think that the West would be particularly vulnerable to a surprise attack from the Warsaw Pact around the holidays, but both sides seemed to draw down during that time. It was an eerie yet welcome feeling during a time of celebration.
So here I sit in beautiful southern Maryland, with the remnants of the season's first snowfall and the hope of more on Christmas Day promising us a white Christmas, wondering what we in America need to do to call an unofficial Christmas truce.
When you think back on it, we've had a pretty challenging decade or so as a nation - the contentious 2000 presidential election, 9/11, wars in Iraq and Afghanistan and the global War on Terror, Hurricane Katrina, the Great Recession, the historic 2008 presidential election, the Tea Party movement and the 2010 mid-term elections - just fill in the momentous event of your choosing, not to mention the personal triumphs and tragedies we've all endured.
One of the books I read this year is "
The Battle: How the Fight Between Free Enterprise and Big Government Will Shape America's Future
" by Arthur C. Brooks. Professor Brooks is a social scientist first and foremost, but he uses moral as well as empirical arguments to frame what he sees as a seminal conflict within our own nation for the soul of America. I recommend it, although after you've read it, you may conclude as I did that we are in for a long fight.
And yes, I know that some people are weary of it, and still others are disengaged altogether. That doesn't change the reality of the divide that exists in America today, or the necessity of the battle to keep us true to our core principles of individual liberty and sovereignty over a limited constitutional government, and the freedom to earn, keep and use the fruits of our own labors.
Yet I submit to you that if the combatants of World War I could put down their weapons, walk across the deadly divide of no-man's land, and celebrate Christmas as an acknowledgement of our common heritage as sinners in need of a Savior, we can do the same.
The battle will resume, to be sure, and the passions will run high. Try as we might to use reason and, in failing to persuade, agree to disagree, friends and families will be divided, and civility will often be abandoned in the heat of conflict.
But over 2,000 years ago, in the midst of severe governmental oppression of the people, a child was born, and the world was forever changed:
In those days Caesar Augustus issued a decree that a census should be taken of the entire Roman world. (This was the first census that took place while[a] Quirinius was governor of Syria.) And everyone went to their own town to register.

So Joseph also went up from the town of Nazareth in Galilee to Judea, to Bethlehem the town of David, because he belonged to the house and line of David. He went there to register with Mary, who was pledged to be married to him and was expecting a child. While they were there, the time came for the baby to be born, and she gave birth to her firstborn, a son. She wrapped him in cloths and placed him in a manger, because there was no guest room available for them.

And there were shepherds living out in the fields nearby, keeping watch over their flocks at night. An angel of the Lord appeared to them, and the glory of the Lord shone around them, and they were terrified. But the angel said to them, "Do not be afraid. I bring you good news that will cause great joy for all the people. Today in the town of David a Savior has been born to you; he is the Messiah, the Lord. This will be a sign to you: You will find a baby wrapped in cloths and lying in a manger."

Suddenly a great company of the heavenly host appeared with the angel, praising God and saying,

"Glory to God in the highest heaven, and on earth peace to those on whom his favor rests."

When the angels had left them and gone into heaven, the shepherds said to one another, "Let's go to Bethlehem and see this thing that has happened, which the Lord has told us about."

So they hurried off and found Mary and Joseph, and the baby, who was lying in the manger. When they had seen him, they spread the word concerning what had been told them about this child, and all who heard it were amazed at what the shepherds said to them. But Mary treasured up all these things and pondered them in her heart. The shepherds returned, glorifying and praising God for all the things they had heard and seen, which were just as they had been told. ~ Luke 2:1-20 (New International Version)
We could all use a silent night. To quote a line from
Joyeux Noel
, a French movie depicting the Christmas Truce of 1914, "The war will not be won or lost tonight." May you be blessed this Christmas, whether or not you celebrate His birth.
Ron Miller is a conservative writer and commentator, author of the book, SELLOUT: Musings from Uncle Tom's Porch, and the president of Regular Folks United, a non-profit organization dedicated to the advancement of individual liberty, free markets and our nation's founding principles. The nine-year plus veteran of the U.S. Air Force and married father of three writes columns for several online sites and print publications, and his own website, TeamRonMiller.com. Join him on Facebook and Twitter.