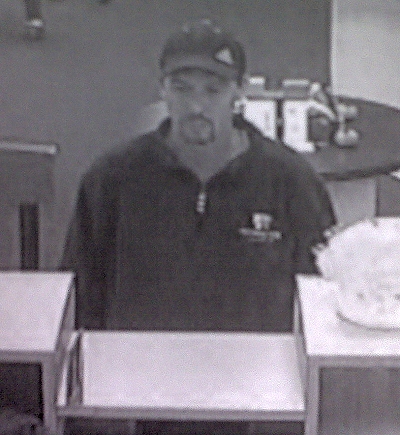 This bank surveillance camera capture shows the suspect standing at the teller window.
CALIFORNIA, Md. (November 18, 2010)—Police in Calvert County are reporting that the Community Bank of Tri-County on Southern Maryland Boulevard in Dunkirk was robbed around 11:30 this morning.
Police say a white male —
with black hair, moustache and goatee, wearing a purple Ravens jacket, black Adidas hat, and blue or black jeans
—
left the bank on foot walking north in the shopping center parking lot.

No weapon was displayed during the robbery.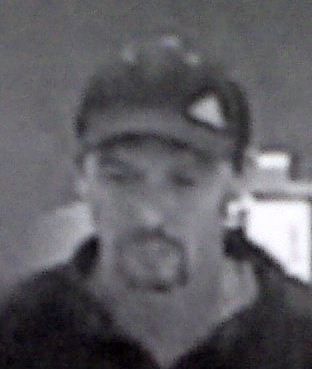 Police are asking anyone who sees someone matching the description in the area to call them at 410-535-2800.

Updated 18-NOV-2010 @ 1:50 p.m.—updated information from Calvert police.