LEONARDTOWN, Md. (November 5, 2010)—The St. Mary's County Bureau of Criminal Investigations (BCI) Narcotics Division today released the following incident and arrest reports. The Division is an investigative team comprised of detectives from the St. Mary's County Sheriff's Office, Maryland State Police Drug Enforcement Division, and Federal Drug Agents (HIDTA Group 34). The Division was established on September 1st, 2007 and is based in St. Mary's County.
POSSESSION OF OXYCODONE: A vehicle stop was conducted by Vice Narcotics detectives and patrol officers. During the course of the investigation, a passenger of the vehicle, Joseph Mark Gwynn, age 23, of Mechanicsville, was found to be in possession of a quantity of Oxycodone and a straw used to inhale the crushed prescription medication.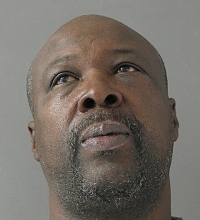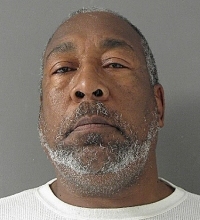 Joseph Jennings, age 53, of Waldorf, on left, and Steven Yates, age 60, of Loveville, were arrested on drug related charges. (arrest photos)
DISTRIBUTION OF MARIJUANA: Vice Narcotics detectives were conducting an investigation into the distribution of cocaine in the Loveville area and as a result contacted two suspects in the parking lot of an establishment. Joseph Jennings, age 53, of Waldorf, and Steven Yates, age 60, of Loveville, were identified and detained. More than $800.00 worth of cocaine, nearly $700.00 in cash, a digital scale, and a quantity of marijuana was recovered. Both were arrested and additional charges are pending a review with State's Attorney.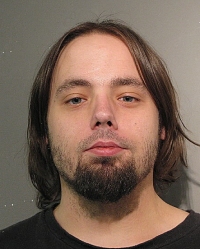 DISTRIBUTION OF MARIJUANA: Richard Lee Mattingly, age 24, of Dameron, was indicted by Vice Narcotics detectives after he was found to be in possession of marijuana with a quantity that indicated the intent to distribute. He was arrested on an open indictment for the felony drug possession charge and is awaiting arraignment.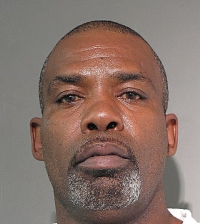 PRESCRIPTION FORGERY: Timothy Allen Young, age 49, of Avenue, was identified as a suspect that participated in a prescription fraud case. Suspect Young was found to have been in possession of the fraudulently completed prescription. He later passed that prescription in Laurel. Detectives worked with Laurel Police Department detectives and a warrant was issued. He was charged by Laurel Police with two counts of obtaining prescription medication by fraud and two counts of possession of forged prescriptions. Suspect Young was arrested and found to be in possession of cocaine and related paraphernalia.