LEONARDTOWN, Md. (October 25, 2010)—The St. Mary's County Bureau of Criminal Investigations (BCI) Narcotics Division released the following incident and arrest reports. The Division is an investigative team comprised of detectives from the St. Mary's County Sheriff's Office, Maryland State Police Drug Enforcement Division, and Federal Drug Agents (HIDTA Group 34). The Division was established on September 1st, 2007 and is based in St. Mary's County.
MARIJUANA DISTRIBUTION: Detectives began an investigation into the distribution of marijuana from a Lexington Park residence during the end of July. The investigation confirmed that Suspect
Charlie Earl Horn, Jr.
, a/k/a "Squeak," 36, was selling large amounts of marijuana from his home. A search and seizure warrant was obtained by detectives and executed by the St. Mary's County Sheriff's Office Emergency Services Team. One pound of marijuana — some of which was pre packaged for distribution — a digital scale, a grinder and more than $2,800 in cash was seized. Arrested along with Suspect Horn was Tarez Jermaine Jones, age 18.
STOLEN, FORGED PRESCRIPTIONS: Ashley Elizabeth Siebert, 19 of Mechanicsville, was charged with Possession of a Forged Prescription. Suspect Siebert was part of a scheme passing stolen and forged prescriptions in the southern Maryland area. She received the prescription from co-defendants and attempted to pass it in Calvert County. She was then going to give a portion of the Oxycontin to the co-defendants. She faces additional charges as Narcotics detectives in both counties work together in charging the numerous suspects in this ongoing case.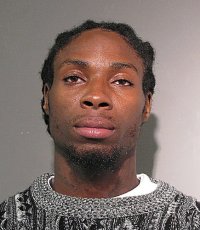 WARRANT SERVICE:
Antonio Wendell Chase
, age 24, pictured at left, was wanted on several open warrants. He was indicted by detectives for Distribution of Marijuana and he had open warrants for Violation of a Protective Order, Assault Second Degree and twice Failing to Appear in the District Court. He is currently being held without bond.
POSSESSION OF MARIJUANA, HANDGUN: Detectives conducted a search and seizure warrant on a Lexington Park residence that belonged to
Thomas Emanuel Gross
, age 24. Marijuana, related paraphernalia, and a handgun were recovered. Suspect Gross has a prior conviction that makes it illegal for him to possess a firearm. He was charged accordingly.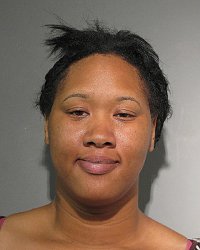 DISTRIBUTION OF CRACK COCAINE: During undercover purchases of cocaine, detectives identified Mary Lee Fuller, age 23, of Mechanicsville, pictured at left, as a co-conspirator in the distribution of crack cocaine. This activity was being conducted in the Hollywood area of St. Mary's County. She was originally held without bond.
WARRANT SERVICE, ILLEGAL DRUGS: Vice Narcotics detectives, assisted by the St. Mary's County Sheriff's Office Emergency Services Team, executed a search and seizure warrant on a Hollywood residence. Phyliss Ann Altman, age 48, was located inside and was wanted on an open warrant through the Circuit Court. She was arrested and a small quantity of cocaine and a related smoking device were recovered. Detained, and subsequently arrested, was
Norman Kenneth Dickerson
, Sr., age 49, and
Jessica Adele Kearney
, age 25. Suspect Kearney was found to be wanted on two open warrants that held more than 20 charges of fraud and theft. She was found to be in possession of prescription medication (Suboxone ad Zanax) and related paraphernalia. Suspect Dickerson was charged with $800.00 worth of Crack cocaine that was recovered and nearly $1,700 in cash was seized. Both are facing additional charges pending a review with the State's Attorney.