LEONARDTOWN, Md. (October 23, 2010)—The St. Mary's County Sheriff's Office recently released the following incident and arrest reports.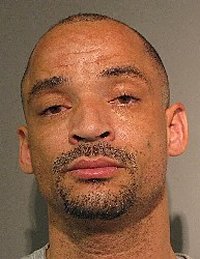 SECOND DEGREE ASSAULT: On October 18 at approximately 4:30 a.m., deputies responded to a residence on Three Notch Road in Mechanicsville for a report of an assault.
Bryant Douglas Young
, 45 of Mechanicsville, pictured, who was intoxicated, began a verbal altercation with the victim which escalated into a physical assault when the punched the victim several times in the face. Young fled the residence into the woods prior to the arrival of deputies. Deputies attempted to locate Young but were unsuccessful. Approximately one hour later, Young returned to the residence and began an argument with a second individual at the residence. Young punched that victim in the face. Deputies responded back to the residence, located and arrested Young on two counts of second degree assault.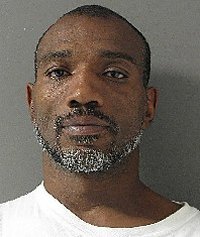 THEFT, ASSAULT, RESISTING ARREST: On October 20,
Izella Edgar Bush
, pictured at left, stole property from the CVS in California. As Bush was fleeing the store he encountered off-duty Deputy Neilsen. Deputy Neilson identified himself to Bush as a police officer and ordered Bush to stop. Bush ignored the Deputy's commands and fled. Deputy Neilson gave chase and stopped the Bush. As Deputy Neilsen was attempting to arrest Bush, Bush pushed the deputy. Bush was subdued and held until other deputies arrived. Bush was charged with theft, second degree assault, and resisting arrest.
TRESPASSING: On October 20, deputies responded to the Family Dollar in Lexington Park for a report of a trespasser. The manager reported that
Aurora Davila Moynihan
, 48 of no fixed address, was inside the store not making any purchases and was asked several times to leave. Moynihan refused to leave and was still inside the store when deputies arrived. While the deputies were on the scene, the store manager again asked Moynihan to leave the store and she again refused. Moynihan was arrested and charged with trespassing.
POSSESSION OF MARIJUANA, METHADONE: On October 21 at approximately 1:00 a.m., Deputy Croyle was conducting a patrol check of the Laurel Glenn neighborhood in California when she observed a red Nissan. The operator, Lawrence Michael Fornier, 25 of California, had parked the vehicle and was sitting inside with the interior light on. Deputy Croyle approached to investigate. As Deputy Croyle made contact with Fornier, she could smell a strong odor of burnt marijuana emitting from the vehicle. Deputy Croyle conducted a probable cause search of the vehicle and located two plastic baggies of suspected marijuana, a glass smoking device and prescription medication for which Fornier could not produce a prescription or a prescription bottle containing his name. Fornier was arrested and charged with two counts of possession of a controlled dangerous substance, suspected marijuana and methadone. Fornier was also charged with possession of controlled dangerous substance paraphernalia.