LEONARDTOWN, Md. (October 15, 2010)—The St. Mary's County Bureau of Criminal Investigations (BCI) Narcotics Division today released the following incident and arrest reports. The Division is an investigative team comprised of detectives from the St. Mary's County Sheriff's Office, Maryland State Police Drug Enforcement Division, and Federal Drug Agents (HIDTA Group 34). The Division was established on September 1st, 2007 and is based in St. Mary's County.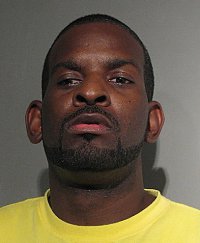 ILLEGAL DRUG SALES, DEADBEAT DAD, OPEN WARRANTS: Corey LaKeith Bowman, age 31, pictured at left, was reported to be selling cocaine and marijuana in the south end of St. Mary's County. Numerous purchases of cocaine were made through undercover operations. The cases were reviewed by State's Attorney Richard D. Fritz and presented to the St. Mary's County Grand Jury where indictments were handed down. Suspect Bowman has been "on the run" for the last several months and Patrol and Special Operations deputies apprehended him hiding in a Leonardtown home. He was arrested on open indictments, failure to pay child support warrants, failure to appear warrants through the District Court, and arrest warrants for violation of probation. He is currently being held without bond.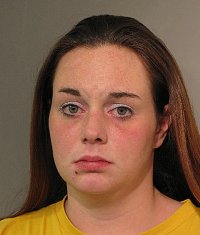 DISTRIBUTION OF PRESCRIPTION MEDICATION: Leslie Anne Brown, age 24, pictured at left, was identified as a distributor of prescription medication. Undercover purchases of Oxycontin were made from Suspect Brown and a co-conspirator. She was indicted and arrest warrants were issued. She was originally held in a No Bond status.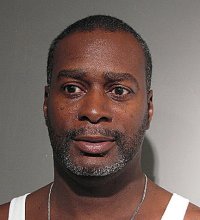 PCP DISTRIBUTION: Detectives began an investigation into the distribution of PCP from a Leonardtown residence. Francis Michael Barnes, age 52, pictured at left, was arrested after a search warrant was conducted at his home. PCP was recovered and the amount indicated there was intent to distribute. He is currently out on bond.