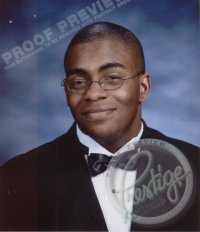 Stephen Joseph Butler, 20, of California, has been missing since Tuesday. Police say he needs his medication for a serious illness.
LEONARDTOWN, Md. (Sept. 17, 2010)—Police are searching for a 20-year-old California, Md. man who was last seen Tuesday evening. Police say the man suffers from a medical condition requiring medication—which he has not been taking and did not have in his possession when he last left the residence. He left his residence at 9:37 p.m. and has not returned since, nor has he had contact with family members.
The man is Stephen Joseph Butler, an African/American male, age 20, 5'- 6", 220 pounds. Police do not have a description of the clothing he was wearing when he was last seen.
Butler does not own a vehicle and may be on foot or utilizing public transportation.
Anyone with information concerning the whereabouts of, or having contact with, Stephen Joseph Butler is asked to contact Det./Tfc. J. Fleetwood at 301-475-4200 Ext. 1952.