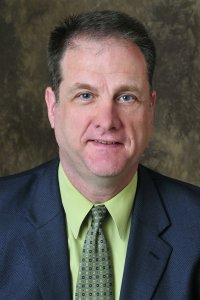 Daniel Mosser has been named vice president of the College of Southern Maryland's Corporate and Community Training Institute. (Submitted photo)
LA PLATA, Md. (Sept. 1, 2010)—The College of Southern Maryland announced the selection of Daniel Mosser as vice president of its Corporate and Community Training Institute.
Most recently vice president of workforce development and continuing education at Prince George's Community College, Mosser provided leadership and directed the work of more than 80 administrators and staff, and 850 adjunct instructors in programs serving more than 24,000 non-credit students each year.
Previously, Mossler worked as vice president of education and workforce development and national education director for Associated Builders and Contractors, Inc., a 22,000-member national construction trade association in Rosslyn, Va.
Mosser is a former high school technology education teacher and a former co-owner of a home improvement business in Laurel. He received a bachelor's degree in science education from California University of Pennsylvania in California, Pa., and a master's degree in education and a doctorate in philosophy from the University of Maryland College Park.
A member of the National Council for Continuing Education and Training, the American Association of Community Colleges and the Maryland Council for Continuing Education and Training, Mosser lives in Upper Marlboro.
"Business and elected leaders, democrats and republicans, conservatives and liberals alike are all singing the praises of community colleges and their role in expanding economic opportunity by preparing the future workforce," said Mosser. "I cannot recall a more opportune time for workforce development in the community colleges-from basic entry-level job training to skilled worker training to two-year associate degree programs. I look forward to leading CSM's Corporate and Community Training efforts at a time that I believe will be an historic opportunity for community colleges. I look forward to working closely with local business, community and elected leaders to secure a slice of the economic pie for the residents of Southern Maryland."
"We are fortunate to have such a seasoned professional join the college," said CSM President Dr. Brad Gottfried. "He understands workforce development and the importance of maintaining positive community relations. He will certainly 'hit the ground running'."