LEONARDTOWN, Md. (August 31, 2010) - The St. Mary's County Bureau of Criminal Investigations (BCI) Narcotics Division recently released the following incident and arrest reports. The Division is an investigative team comprised of detectives from the St. Mary's County Sheriff's Office, Maryland State Police Drug Enforcement Division and Federal Drug Agents (HIDTA Group 34). The Division was established on September 1st, 2007 and is based in St. Mary's County.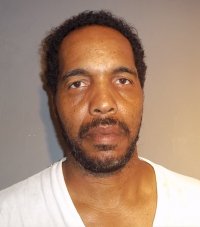 KILOGRAM OF COCAINE SEIZED: Detectives conducted an investigation into the possibility of a large shipment of cocaine entering St. Mary's County. Several small operations lead to the apprehension of Joseph Tyrone Holton, 48 of Mechanicsville, pictured. He was arrested and seized was more than one kilogram of cocaine with a street value of nearly $125,000. Suspect Holton was charged and additional charges and arrests are expected after a case review with State's Attorney Richard D. Fritz.
CIGARETTE CONTRABAND IN COUNTY JAIL: Detectives were alerted to possible contraband activities within the confines of the St. Mary's County Detention Center. Detectives began working with the staff and the investigation identified a contracted kitchen employee as the suspect. The contraband was identified as cigarettes. As the investigation concluded, evidence was discovered that led to suspect Katherine Lee Kolbe, 43 of Leonardtown, being charged with four counts of Contraband Delivery. Suspect Kolbe was immediately relieved of her duties. She is currently awaiting a preliminary hearing in the District Court.
SEARCH NETS $250 MARIJUANA STASH: Detectives, assisted by the St. Mary's County Sheriff's Office Emergency Services Team, executed a search and seizure warrant on a residence in Lexington Park. The target of the warrant, Shawn Roosevelt Thompson, age 29, was present. Suspect Thompson was identified by detectives as a distributor of marijuana during the course of their investigation. Four bags of marijuana with a value of approximately $250 were recovered. Suspect Thompson was arrested and additional charges are pending a case review with State's Attorney Richard D. Fritz.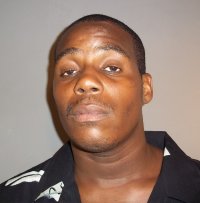 GRAND JURY INDICTMENTS FOR DISTRIBUTION OF COCAINE: Lekuarius Clifford Plater, 27 of Waldorf, pictured, was arrested on open grand jury indictments for Distribution of Cocaine. Suspect Plater was identified through an ongoing investigation conducted by detectives as a cocaine dealer throughout St. Mary's County. He was originally held without bail.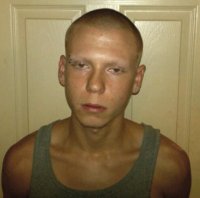 RAID ON MARIJUANA GROW: Detectives obtained a search and seizure warrant related to an investigation into a possible marijuana grow in the Great Mills area. The warrant was executed by the St. Mary's County Sheriff's Office Emergency Services Team. Suspect Robert Michael Wagner, 20. began to destroy evidence as the EST members made entry into the home and he was stopped. Marijuana in the form of plants and finished product, grow equipment, and other items were seized. Suspect Wagner was arrested and additional charges are pending a State's Attorney's Office review.
DRUG DISPOSAL PROGRAM: The St. Mary's County Sheriff's Office is pleased to announce a prescription drug disposal program. Located inside the Sheriff's Office headquarters lobby is a secured collection bin which the public will have 24 hour access to. You may drop off all non-prescription over-the-counter medications, prescription medications, and pet medications. You can bring in pills, liquids, ointments and lotions. Unfortunately what we CAN NOT accept is syringes, inhalers of drugs in aerosol canisters, or chemotherapy drugs either in IV liquid or oral form. Contact your pharmacist for assistance with those particular items.