LEONARDTOWN, Md. (August 30, 2010) - The St. Mary's County Sheriff's Office released the following incident and arrest reports.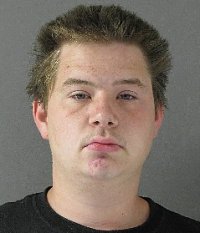 DESTRUCTION OF PROPERTY, DISORDERLY CONDUCT: On August 28, deputies responded to a residence on Clarke Road in Piney Point for a report of a destruction of property. Upon arrival, deputies met with the victim who reported Christopher Allen Scott, 19 of Piney Point, pictured, arrived at the residence intoxicated and upset. Scott refused to calm down for the victim and punched the victim's dining room table and dishwasher causing damage. Scott also damaged the victim's fence. As deputies were talking to the victim, Scott exited the residence screamingly loudly and cursing. Deputies asked Scott several times to lower his voice which he refused. Scott was arrested for destruction of property and disorderly conduct.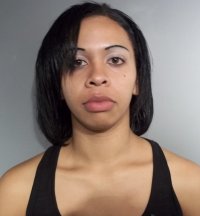 SECOND DEGREE ASSAULT, DESTRUCTION OF PROPERTY, NUMEROUS TRAFFIC VIOLATIONS: On August 28, the St. Mary's County Emergency Communication's Center broadcast a lookout for 2001 Hyundai Sonata with Maryland registration driven by Wendy Alohalani Short, 20 of Chaptico, pictured. It was reported that Short was a suspect in an assault and destruction of property which just occurred on Stephen Court in Leonardtown. Deputy Perkins was in the area and observed the suspect vehicle. Deputy Perkins initiated her emergency equipment and attempted to stop the vehicle. Short refused to stop the vehicle and fled. Deputy Perkins lost site of the suspect vehicle but a short time later located the vehicle on Lawrence Avenue in Leonardtown. The vehicle was unoccupied but Deputy Perkins located Short in the area. The victim of the assault and destruction of property identified Short. Short was arrested and charged with second degree assault, destruction of property and numerous traffic violations including fleeing and eluding and driving without a license.
THREAT OF ARSON: On August 29, Deputy Nelson responded to Cedar Lane in Dameron to assist Deputy Knott with a burglary investigation. Marie Rosette Proctor, 52 of Dameron, became upset with the disposition of the burglary investigation and threatened to burn down the residence of the burglary victim. Proctor was arrested and charged with threat of arson.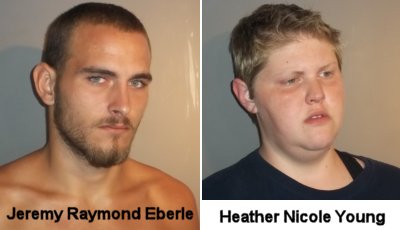 ARMED ROBBERY: On August 26, deputies responded to a residence on Point Lookout Road in Great Mills for a report of an armed robbery which had just occurred. Upon arrival, deputies met with the victim who reported Heather Nicole Young, 25 of California, called him on his cell phone and asked him to meet her in the parking lot of McKay's in Lexington Park. The victim agreed and met Young in the parking lot. Young arrived in a 1999 green Honda Accord, along with a white male whom the victim did not know. Young exited her vehicle and began speaking with the victim. The male exited the vehicle and approached the victim and Young as they were talking. The male then pointed a hand gun at the victim and demanded his money. The victim complied with the demand and turned over his money. The male and Young then fled in the Honda Accord. A lookout was broadcast for the suspects and the Honda. They were located a short time later at a residence on Summer Lane in Lexington Park. The victim was able to identify both Young and the white male, Jeremy Raymond Eberle, 20 of Lexington Park, as the persons who robbed him. Young and Eberle were arrested and charged with armed robbery, first degree assault, and theft less than $1,000.
THEFT, THREAT OF ARSON, DRUG ARREST: On August 26, deputies responded to 2000 Liquors in Lexington Park for a disturbance complaint. Investigation revealed Bruce Nathaniel Johnson, Jr., 27, of Tall Timbers, removed a bottle of liquor from the shelf and exited the store without paying for the item. A few minutes later Johnson re-entered the store and removed a second bottle from the shelf. A store employee confronted Johnson and asked for identification. Johnson complied and handed the employee his identification. The employee then informed Johnson that he was contacting the police. Johnson became irate and left the store. As deputies were responded to the scene, Johnson contacted the St. Mary's County Emergency Center and stated that if the police did not expedite their response to 2000 Liquors, he would "blow the place up." When deputies arrived Johnson fled on foot but was apprehended a short time later. Johnson was arrested for theft and threats of arson. A search of Johnson incident to the arrested revealed Johnson was in possession of a glass smoking device containing suspected cocaine residue. Johnson was charged with theft, threat of arson, possession of controlled dangerous paraphernalia and possession of a controlled dangerous substance.