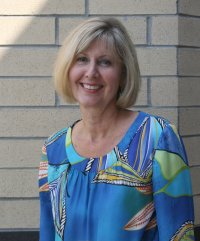 Dr. Patricia Vaira, the new director of the Charles County Public Schools student services department.
LA PLATA, Md. (August 26, 2010)—Dr. Patricia Vaira, the supervising school psychologist for Charles County Public Schools, was recently named the new director of the student services department. Vaira replaces Keith Grier, who retired in June.
Vaira began her career with the school system as a school psychologist in 1980, and was selected for the supervising school psychologist position in 2000. During her career with the school system, Vaira has coordinated suicide intervention programs and crisis intervention procedures, represented the school system in IEP meetings, served as an expert witness in due process hearings and has supervised system student support teams. She also consulted with school administrators and helped develop therapeutic programs for emotionally disturbed students.
As director of student services, Vaira will oversee several areas of the department including school nurses, counselors, pupil personnel workers, resource officers and psychologists. The department also handles school registration and enrollment, and student hearings.
Vaira holds a doctorate in school psychology from the University of Maryland, College Park, where she also earned her master's degree. She was also awarded a bachelor's degree in psychology with a clinical concentration from Towson University, formerly Towson State College.
Source: Charles County Public Schools (CCPS)