LEONARDTOWN, Md. (Aug. 4, 2010) - The St. Mary's County Sheriff's Office released the following incident and arrest reports.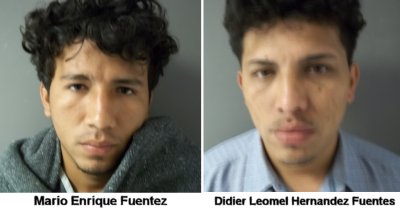 SECOND DEGREE BURGLARY, DESTRUCTION OF PROPERTY, TRESPASSING: On July 30 at approximately 1:00 a.m., deputies responded to a burglary alarm at the St. Clement's Island Museum. Upon arrival, deputies discovered a window near the museum store was broken and a second museum window was opened. A neighborhood canvass revealed two Hispanic males walking from the museum across the museum parking lot towards the fishing pier. The Canine Unit responded and conducted a canine track. The canine team located Didier Leomel Hernandez Fuentes, 28, and Mario Enrique Fuentez, 25, both of Alexandria, Virginia hiding behind the pillars at the end of the pier. Further investigation revealed both subjects had trespassed onto museum property after hours and broke into the museum. Both subjects were arrested and charged with second degree burglary, forth degree burglary, destruction of property and trespassing.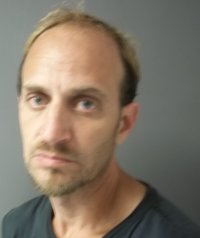 THEFT: On July 31, deputies responded to the Framer's Market in Charlotte Hall for a report of a theft. Witnesses at the Farmer's Market observed Philip James Meed, 42 of Leonardtown, pictured, stealing items from various venders at the market. Deputies located Meed in the parking lot of the market and found him in possession of stolen items including a lap top computer. Meed was arrested and charged with two counts of theft.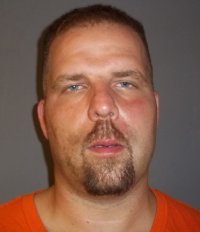 SECOND DEGREE ASSAULT, DISORDERLY CONDUCT: On August 1, deputies responded to the Sea Breeze Restaurant in Mechanicsville for a traffic complaint. While deputies were investigating the traffic complaint, they witnessed an individual, later identified as Joseph Leonard Goldsborough, 34 of Newburg, pictured, pushing several individuals. Deputy Flelage attempted to speak with Goldsborough, but Goldsborough would not cooperate. He initially ignored the deputy and continued to push others who were standing in the parking lot. Deputy Flelage again attempted to speak with Goldsborough and Goldsborough again ignored the deputy. Goldsborough then took an aggressive stance and balled up his fist as if he was going to punch the deputy. Goldsborough was ordered to stop his disorderly behavior which he refused. Goldsborough arrested and charged with two counts of assault and one count of disorderly conduct.