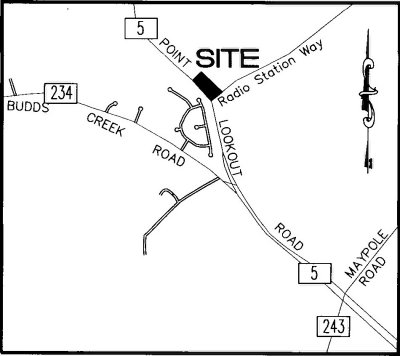 LEONARDTOWN, Md. (July 14, 2010)—The new Loveville Park and Ride Facility will be open for use by commuters, STS riders, and bicycle riders beginning Monday, July 26.
Through a lease agreement between the Board of County Commissioners for St. Mary's County and the Maryland State Highway Administration, the former Loveville Salt Barn site, located on Maryland Rte. 5 at the intersection of Radio Station Way, was reconstructed by the St. Mary's County Department of Public Works and Transportation into a new County Park and Ride Facility.
The first phase of this facility features 25 parking spaces including van accessible handicap spaces, a bike rack, and ample lighting for safety. A bus shelter for STS bus riders and Maryland Transit Administration commuter bus riders will be available in the near future.