LEONARDTOWN, Md. (April 7, 2010) - The St. Mary's County Bureau of Criminal Investigations (BCI) Narcotics Division released the following incident and arrest reports. The Division is an investigative team comprised of detectives from the St. Mary's County Sheriff's Office, Maryland State Police Drug Enforcement Division and Federal Drug Agents (HIDTA Group 34). The Division was established on September 1st, 2007 and is based in St. Mary's County.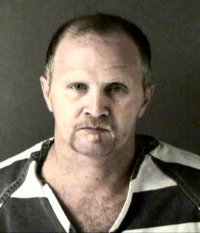 FELONY DRUG ARREST: On April 5th, Sheriff's Office Deputy Abby Perkins responded to a home in Hollywood for a reported theft. As her investigation progressed, information was received that the suspect may be involved in the manufacturing of marijuana inside his home. Vice Narcotics detectives responded and assumed the investigation. Detectives made contact with the suspect, Frederick Charles Rupertis, 3rd, a/k/a "Bud," age 44, of Hollywood, and he became irate. He attempted to retreat into the home and was taken into custody. A search and seizure warrant was obtained and executed on the home. A small amount of suspect cocaine was recovered along with 35 marijuana plants which were in various states of cultivation. Also located were several checks and the victim's checkbook that was secreted inside a tool pouch within the home. Rupertis was charged with Hindering and felony drug charges. Felony theft charges are pending. Rupertis was paroled in January of 2010 and remains in that probationary status.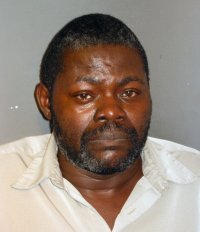 POSSESSION OF COCAINE: Vice Narcotics detectives received information that a subject was selling cocaine in the Ridge area. As the investigation continued the suspect was identified as John Alexander Hebb, a/k/a "Apple Jack," age 56, of Lexington Park. A search warrant was obtained for his person and he was found to be in possession of cocaine and he was charged accordingly. Additional charges are pending.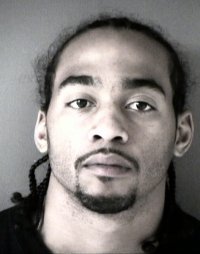 DISTRIBUTION OF MARIJUANA: Patrick Dwight Evans was identified through various means by Vice Narcotics detectives as a distributor of marijuana in the Hollywood area. Undercover purchases of marijuana were conducted. A review by State's Attorney Richard D. Fritz led to several Grand Jury indictments being handed down in the form of arrest warrants. Suspect Evans was arrested and originally held without bail.
PARAPHERNALIA SEIZURE: Information was forwarded to the Vice Narcotics Division that there was a large scale drug paraphernalia operation being conducted at the Farmer's Market. Undercover officers responded and observed a suspect selling smoking devices. Detectives seized the following: 21 bongs, 68 glass smoking devices (marijuana), 144 metal smoking devices (marijuana), 38 glass smoking devices (crack cocaine) 35 ceramic smoking devices (marijuana), 12 glass smoking devices (marijuana), 80 small glass vials (cocaine/PCP), 10 digital scales, 4 finger scales, 12 marijuana wooden smoking devices with 12 related wooden storage boxes, 18 marijuana grinders, a multiple user pink bong, gas mask bong, boxes of cooper screens and thousands of small jeweler style bags. Total value was nearly $6,500.00. Charges are pending a case review with State's Attorney Richard D. Fritz.