Investigation Continues as Detectives Search for Third Suspect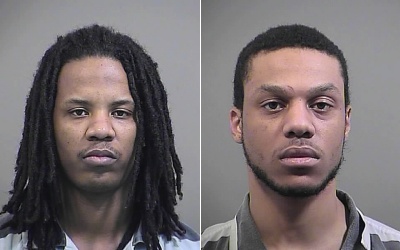 Andrew Redfield (left), 22, of Fort Washington, and Vigil Curvey, 21, of Bryans Road, were arrested Thursday in connection with the shooting death of Timothy Scott Bryant, 30, of La Plata who was shot on Feb. 10 in his home. (Arrest photos)
LA PLATA, Md. (Feb. 13, 2009)—Charles County Sheriff's detectives arrested Andrew Redfield, 22, of Fort Washington, and Vigil Curvey, 21, of Bryans Road, in connection with the shooting death of Timothy Scott Bryant, 30, of La Plata who was shot on Feb 10 in his home at 6325 Fennel Place. A warrant has been obtained charging a third suspect, Antoine Dwayne Smith, 24, of Fort Washington, but he has not been located.
Redfield and Curvey were arrested on Thursday: Redfield at his residence and Curvey at the Charles County Detention Center where he was being held on an un-related charge.
A preliminary investigation determined that Bryant and five other adults were playing video games in Bryant's apartment when a group of armed men broke into the residence, forced everyone to lie on the ground and demanded money. One of the suspects shot the victim and the suspects all fled the scene, say police. None of the other people in the apartment were injured.
Detectives say the suspects targeted the victim after learning he kept cash and drugs inside his residence.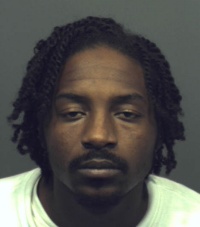 Antoine Dwayne Smith, 24, of Fort Washington, is wanted by police in connection with the murder of Timothy Scott Bryant.
Crime Solvers is offering a cash reward for information leading to the whereabouts of Smith. He is a black male, 5'10 and about 180 pounds. Anyone with information is asked to call the Charles County Sheriffs Office, Major Crimes Unit at (301) 609-6513. Callers wishing to remain anonymous may call Crime Solvers at 1-866-411-TIPS.