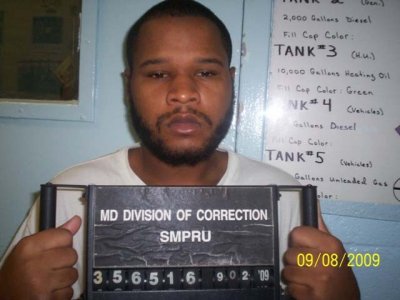 According to police, this man, Michael Anthony Toye, escaped from the So. Md. Pre-Release Unit on Friday. Toye is described as a black male, 5' 4" tall, 160 pounds, born on April 14, 1989, formerly of the 4400 block of Grouse Place in Waldorf.
HUGHESVILLE, Md. (Dec. 15, 2009)—On December 11, the Southern Maryland Pre-Release Unit contacted the Maryland State Police La Plata Barrack to report an escaped prisoner.
Michael Anthony Toye was being escorted to the unit's visitation area when he began to flee on foot toward the area of Oaks Road. Two corrections officers gave chase but were unable to apprehend Toye. Both officers observed a vehicle leaving the area at a high rate of speed but were unable to obtain any vehicle description.
Toye was serving the remainder of a 3-year sentence for Distribution of CDS and Larceny. There is a retake warrant outstanding for his arrest entered into MILES/NCIC.
Source: Southern Maryland Information Center