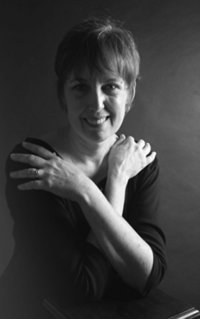 ST. MARY'S CITY, Md. (Dec. 08, 2009) — The lively music of two grand pianos combined with an array of percussion instruments creates an evening of rich 20th-century chamber music beginning at 8 p.m. Thursday, December 10, in Auerbach Auditorium at St. Mary's Hall. St. Mary's College of Maryland artists Eliza Garth and Brian Ganz join forces with two renowned guest artists, percussionists Jonathan Haas and Sean Statser. This event is free and open to the public and is part of the Guest Artist & Faculty Recital Series.
The performance, called "Music for a Winter Evening," includes Béla Bartók's 1938 masterpiece, "Sonata for Two Pianos and Percussion," which is flavored by the driving rhythms and musical idioms of the composer's native Hungary. It also includes "Music for a Summer Evening," composed by George Crumb in 1974, which forms a striking contrast to the sonata with its luminous and other-worldly sounds.
Highly respected as solo international artists, Garth and Ganz have enjoyed a longstanding collaboration as faculty colleagues at St. Mary's. They have performed together numerous times, including a performance of Poulenc's "Concerto for Two Pianos" at the college's River Concert Series, and a performance of Bartók's "Sonata for Two Pianos and Percussion" at the Alba (Italy) Music Festival in May 2009. Both have achieved international distinction through recordings and concert appearances in major cities in the U.S., Europe, and Asia.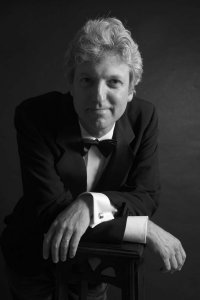 Ganz, one of the leading pianists of his generation and winner of a first grand prize in the Marguerite Long Jacques Thibaud International Piano Competition in Paris and third prize in the Queen Elisabeth of Belgium International Piano Competition, also is a faculty member at the Peabody Conservatory. Garth's recording of piano works by the Pulitzer Prize-winning composer Donald Martino was featured in a New York Times survey of its own music critics' favorite recordings of music written since 1945. She has performed over 150 new works, more than 50 of them premieres, and many of them written for her.
Percussionist Jonathan Haas, dubbed by Ovation magazine as the Pagnini of the timpani, is principal percussionist for the American Symphony Orchestra. He has played with Aerosmith, Black Sabbath, and Emerson, Lake & Palmer. Percussionist Sean Statser has recorded four solo albums. His marimba duo premiered at the 2009 NYU Broadway Percussion Seminar and he was a recent recipient of the Yamaha/PAS Terry Gibbs Vibraphone Scholarship.
St. Mary's College of Maryland, designated the Maryland state honors college in 1992, is ranked one of the best liberal arts schools in the nation by U.S. News & World Report, Kiplinger's, and The Princeton Review. Founded in 1840 as Maryland's "monument school" commemorating the state's first capital, SMCM is the state's only public honors college, offering "an Ivy-level College with a public-school price tag" (Newsweek).
Some 2,000 students attend the college, which has the highest graduation rate for all Maryland public colleges and universities, and an SAT average for student admissions of 1848. The school's waterfront campus along the St. Mary's River in Southern Maryland is home to the 2009 National Intercollegiate Sailing Association Co-ed champions.
For more information, visit
http://www.smcm.edu/music/GuestArtistsCrumb.html
.