Experts Study Human Rights, Democracy, Women, Environment Nov. 13-14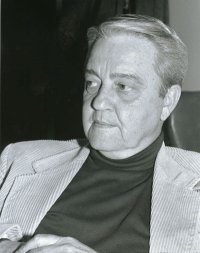 Asian expert and Brown University professor Henry Rosemont, formerly of SMCM, kicks off symposium.
ST. MARY'S CITY, Md. (November 3, 2009) — Asian countries are projected to add the largest amount of population by the year 2050; they also are the third (China), fourth (Japan), and fifth (India) largest economies in the world.
"This ascendancy on the world stage means that we inevitably are going to be working with Asian cultures," said Bradley Park, St. Mary's College of Maryland assistant professor of philosophy. "We too often confuse the material wealth and political power of the West for having all the right answers. And we love to educate other nations, but have never been good listeners and, as a consequence, have failed to hear what Asia may have to teach us."
With that in mind, the public is invited to a free public symposium and town hall at St. Mary's College of Maryland (SMCM) to examine today's global issues from the perspective of Asia. "Asian Perspectives on 21st-Century Issues" begins 7:30 p.m. Friday, November 13, 2009, in Auerbach Auditorium at St. Mary's Hall and continues 9 a.m. to 3:30 p.m. Saturday, November 14.
The goal of the program, said Park, is to study critical issues – human rights, democracy, women, and the environment – to learn from Asia and not just about Asia, using four traditions—Chinese, Japanese, Buddhist, and Islamic thought. "The animating idea of this symposium is that there are distinctive intellectual resources within these Asian traditions that can help the world better respond to the major challenges of the next century by clarifying, correcting, and broadening some of our (i.e., the West's) deeply engrained assumptions."
The panel kicks off with "Role Ethics: A Confucian Moral Vision for the Global 21st Century," by Henry Rosemont Jr., former SMCM and now Brown University professor of religious studies. The next morning, at 9 a.m., Nelly van Doorn-Harder, Wake Forest University professor of Islamic Studies, will talk about "Women and Politics in Indonesia: The Power to Confront or Conform;" and William LaFleur, University of Pennsylvania professor of Japanese Studies, will address "Bio-Lust: America's Biotech Juggernaut and its Japanese Critics" at 11 a.m. Then, at 2 p.m. Peter Hershock, coordinator of the Asian Studies Development Program at the East-West Center, will talk about "Environments, Diversity and Equity: A Buddhist Perspective." All four panelists have immersed themselves in aspects of Asian study for many years.
A Center for the Study of Democracy event, the symposium is part of the Asian Studies Development Program of the East-West Center and the Asian Symposium on Democracy, Rights and Development supported by the Andrew W. Mellon Foundation. College sponsors of the event include the Lecture and Fine Arts Council, and the departments of Asian studies and philosophy and religious studies.