Book Signing after Nov. 10 Talk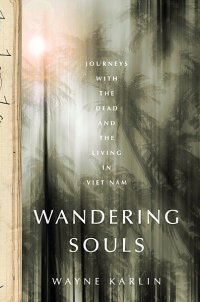 ST. MARY'S CITY, Md. (October 27, 2009) — College of Southern Maryland professor and author Wayne Karlin will speak about his most recent book
Wandering Souls: Journeys with the Dead and the Living in Viet Nam
at 5:30 p.m. Tuesday, November 10, 2009, in Daugherty-Palmer Commons at St. Mary's College of Maryland (SMCM). There will be a book signing with the author following the lecture. This event is free and open to the public.
Karlin has often written about the angst and memories of his time in the Vietnam War while in the Marine Corps. His new book follows the story of First Lieutenant Homer R. Steedly, who killed a North Vietnamese soldier, Hoang Ngoc Dam, when they met on the battlefield in 1969. Steedly took Dam's diary and other personal effects, which he kept - along with horrific memories of war - for years to come. Karlin helped Steedly return Dam's possessions to his family in Vietnam as a hope of repairing some of the emotional damage caused by the war. Karlin's book follows both soldiers' stories and describes the day 40 years later when those stories came together again.
"Wandering Souls," says author of The Things They Carried Tim O'Brien in a review, "is an important, moving, utterly compelling, and wonderfully open-hearted book, one that will become a touchstone in America's literature about the aftershocks of our terrible misadventure in Vietnam. Decades from now, it will help people see and feel the ongoing consequences of war's murderous folly."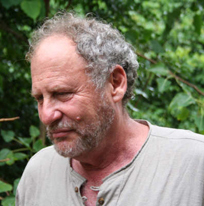 Karlin co-edited the first anthology of veterans' fiction from the war, Free Fire Zone: Short Stories by Vietnam Veterans. Also an author of numerous articles, essays, and book reviews, he has received five State of Maryland Individual Artist Awards in Fiction and the Vietnam Veterans of American Excellence in Arts Award in 2005, as well as numerous other literary awards.

Hosted by the Center for the Study of Democracy, his talk is part of the Asian Symposium on Democracy, Rights and Development and supported by the Andrew F. Mellon Foundation.