New Anthology Tracks Masculinity in Christianity and Judaism A Critical Look at the Role of Men in Religion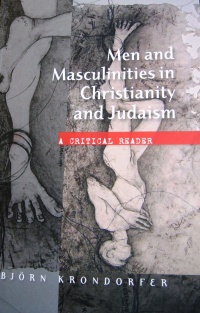 ST. MARY'S CITY, Md. (Aug. 24, 2009) — Men have shaped our thinking about various religions since time began, but the burgeoning academic field of gender studies now looks at how the actual gender of maleness both impacts religion and how religion in turn has influenced men and their own self perceptions. Björn Krondorfer, professor of religious studies and chair of the philosophy and religious studies department at St. Mary's College of Maryland, has collected some of the best and most representative contemporary writings published in this field into an anthology, Men and Masculinities in Christianity and Judaism, A Critical Reader.
"The book," says Krondorfer, "takes an empathetic and critical look at the role of men in Christianity and Judaism. It offers new ways of examining the issue of gender in two important religious traditions beyond patriarchal value systems."
Chapters follow the struggles of men to find their place in religion and society. They also focus on modern Christian men's movements and map issues of gay spirituality and theology.
"This anthology will be required reading for anyone who seeks to understand the current state of research of the history and theories of masculinity in Jewish and Christian traditions," says Rabbi Rebecca Alpert of Temple University. Asked what he hopes this book accomplishes, Krondorfer responded, "This volume is not only an indispensable resource for future studies but will shape a new field: the critical study of men in religion."