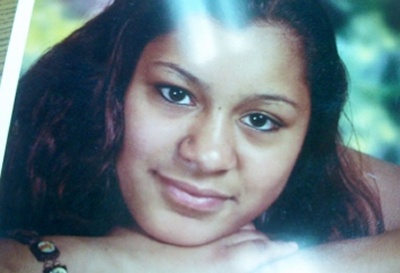 13-year-old Nancy Arriaza, of Indian Head, has been missing since July 21.
WASHINGTON (July 29, 2009) - The Washington D.C. Metropolitan Police Department is asking for the public's assistance in locating a 13-year-old Indian Head girl who has been missing since Tuesday, July 21.
Police say Nancy Arriaza was last seen at her home in Indian Head. Authorities say she is known to spend time in the 700 block of Longfellow Street and the 700 block of Kennedy Street in Northwest D.C.
Arriaza is described as a light-complexioned Hispanic female, 5'6" tall, weighing approximately 196 pounds. She has brown eyes and black hair.
Anyone with information on her whereabouts is asked to call D.C. police at 202-727-9099.