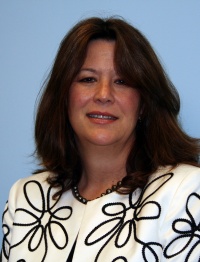 LA PLATA, Md.—Karen Lehman Cieplak has been named the director of the Charles County Department of Community Services. Cieplak currently serves as the acting director as well as the chief of Aging and Community Centers for the Department of Community Services. Cieplak assumed the position effective November 10, 2008.
Cieplak began her 22-year tenure with Charles County Government as an Information and Referral Specialist, later was promoted to the position of Aging Coordinator, Aging Chief, and since 1999 has held the position of Chief of Aging and Community Centers. Most recently she has served as acting director.
"We are pleased to be able to promote Karen Cieplak, a long-term division chief in this department. She has demonstrated both competence and loyalty, and I am confident that she is the right person for the job," said Commissioner President Wayne Cooper.
Cieplak currently serves as an officer of the Maryland Association of Area Agencies on Aging and as a Governor Appointment to the State Nursing Home Oversight Committee. Cieplak also has appointments to numerous boards and committees at the state and local level including serving as a county representative on the Senior Services of Charles County, Inc. Board of Directors and the Charles County Area Council on Aging.
Cieplak attended the Charles County Community College and the University of Maryland and completed the University of Maryland Center on Aging, Institute for Gerontological Practice, Aging Administration program. Cieplak is a graduate of the National Leadership Institute on Aging and most recently completed the Colorado Recreation Facilities Design and Management School.
Source: Charles County Commissioners