Glen Ives, Jay Lilly, Carol Sprague Join Board
LA PLATA, Md. (Nov. 3, 2008)—Glen Ives of Patuxent River, Reuben F. "Jay" Lilly Jr. of Bryans Road and Carol Sprague of Port Tobacco have been appointed to the board of directors for the College of Southern Maryland Foundation. The CSM Board provides support to the college and its students through the funding of scholarships, technology and arts, health/wellness and educational opportunities.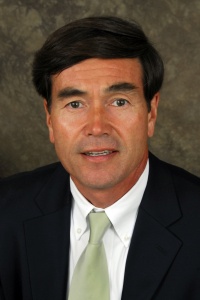 Ives retired from the Navy in July after 30 years of service. At his new position at Sabre Systems, he is responsible for its strategic growth and management within the aviation community. As commanding officer at Pax River, Captain Ives served the function of a mayor for 22,000 employees he called "Pax Pros." Ives was the station's executive officer from July 2004 to July 2006, and vice commander of the Naval Air Warfare Center Aircraft Division from April 2003 to July 2004. From March 2001 to April 2003, Ives was the commanding officer of the Mighty Pioneers of Air Test and Evaluation Squadron One (VX-1) at Pax River. The squadron tested and evaluated the Navy's newest helicopters, the MH-60 Sierra and the MH-60 Romeo.
"CSM is doing some very good things in the community. The primary reason I was so interested in serving on the board is because of the positive impact the college has had on our community over the years and the opportunity to help to continue to strengthen CSM's connection to four-year colleges for students pursing degrees in science, technology, engineering and math," said Ives.
Ives believes CSM is an affordable choice for a quality education, close to home. "I observed and experienced that first-hand during my time as commanding officer," Ives added. "The tremendous educational opportunities CSM provided my sailors and their families were very positive for their morale, quality of life and career advancement -something I truly appreciated."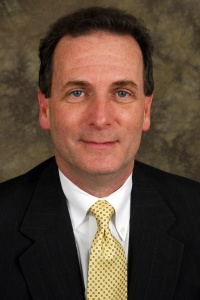 As the branch vice president of Coldwell Banker Residential Brokerage, Lilly supervises, trains and recruits more than 80 agents in the Waldorf office. His branch is a major relocation office for people moving to the area to work at the military bases of Indian Head, Patuxent River, Bolling Air Force Base and throughout Maryland, Virginia and the District of Columbia. Before he came to the Waldorf office, Lilly ran the Lexington Park office in St. Mary's County for eight years.
Lilly, a 1975 alum of the college, earned a bachelor of science in business administration at Georgetown University and holds a graduate certificate in business administration from American University. "My education at CSM really prepared me for Georgetown," Lilly said. "As a board member I want to help see that future students receive the same excellent education I received and then transfer to a four-year college."
One of Lilly's special interests at CSM is the focus on training local students for careers in science, technology, engineering and math, calling the STEM program, "phenomenal." He has watched how both the Navy and contractors have recruited these professionals to Southern Maryland, and he supports the idea of home-grown talent.
"There are more and more opportunities coming to Southern Maryland. I watched the growth of Pax River during BRAC (Base Realignment and Closure) and think CSM has done a wonderful job of responding to the community's needs. CSM's administration is interested in listening to the community and is in tune with the community. They have targeted programs and marketed them to both the business community and the community at-large. They are educating to the needs in the community. CSM is a real asset," he said.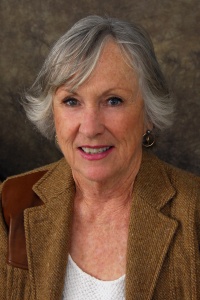 Sprague, a longtime Southern Maryland resident and a physical therapist assistant employed by La Plata Physical Therapy, recently became a certified massage therapist and, along with two student graduates, owns her own business, The Language of Bodywork in Waldorf.
"I am excited to be involved with the family of CSM. I have watched it turn from an idea to a graduation of 20 on the La Plata High School stage to the beautiful campus today. Through the years I have enjoyed taking classes in quality education opportunities," said Sprague.
She received a bachelor's degree in education from the University of Maryland in 1961. In 2002 and 2007, she received associate degrees from CSM in physical therapist assistant and therapeutic massage, respectively. Sprague became a certified lymphedema therapist in 2008 after graduating from the Academy of Lymphatic Studies in Florida. She is currently studying for a reflexology certification.