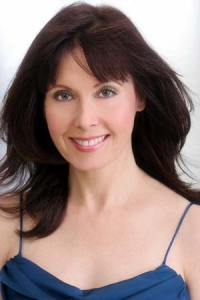 ST. MARY'S CITY, Md. (Sept. 1, 2008)—Internationally renowned pianist Eva Virsik is scheduled to perform at St. Mary's College of Maryland's Faculty Recital Series on Thursday, September 4, at 8 p.m. in the Auerbach Auditorium of St. Mary's Hall. The event is free and co-sponsored by the college's music department.
Virsik, a native of Bratislava, studied piano at the Moscow Tchaikovsky Conservatory in Russia where she earned her doctor of musical arts degree. Virsik went on to receive a silver medal in the Maria Callas International Piano Competition in Athens, Greece, where her performances earned her invitations to perform at various prestigious venues across Europe, including a performance with the Berlin Radio Symphony Orchestra and a performance of Schumann works at the Robert Schumann House.
Virsik's performances have been aired on radio networks in Germany, Slovakia and the United States. Her concerto performance in Dijon was broadcast on French television, and she has been a guest at the Festival of Contemporary Music in Berlin as well as the International Music Festival in Bratislava. She has collaborated with groups such as the Portland String Quartet and DaPonte String Quartet, and has appeared with renowned Chinese violinist Sha in a series of concerts during the Arcady Music Festival.
Also a professor of music, Virsik has served on the faculties of European universities in Frankfurt and Freiburg, Germany; in Bratislava, Slovakia; and in the United States at Bowdoin College, Portland Conservatory of Music, and the University of New Haven.
Of her performance of Debussy's First Book of Images, the Biddeford, Maine Journal Tribune wrote, "The piece held the audience spellbound with its rippling imagery…. Both [pieces] were brilliant displays of keyboard fireworks." Portland, Oregon's Press Herald has written that "it is always a pleasure to be reminded by one's own ears that a pianist is every bit as good as her reputation."