By Guy Leonard, County Times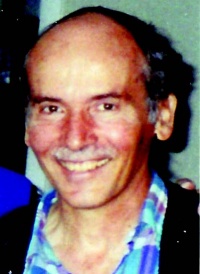 HOLLYWOOD, Md. (July 3, 2008)—Friends and colleagues of Eric Torvald Jansson, president of the Potomac River Association (PRA) and champion of local, national and international environmental causes, were shocked by his sudden and unexpected death June 27.
Jansson was 67.
"He was a good person, he'd help you whenever he could," said Howard Young, who worked as a maintenance man at Jansson's family home at Mulberry Fields, an estate on the National Historic Registry.
Young had grown up and played with Jansson as a child, he told The County Times, and Jansson had a love for the deep woods setting of the old plantation site.
Jansson was busy with, among other things, trying to restore several buildings at Mulberry Fields.
"Fixing up stuff, he loved it," Young said. "I can't believe he's gone.
"He always looked like the picture of health."
The cause of Jansson's death has yet to be determined.
Robert Elwood, vice president of the PRA, an environmental group dedicated to preserving the waterway and the surrounding land, was equally shocked at Jansson's death.
Jansson was a tireless advocated for the environment and for people's health, Elwood said.
"He was present at the birth of the environmental movement in the 1970's," Elwood said.
In the latter portion of that decade, Jansson lobbied heavily to stop the use of certain herbicides that had been linked by some to spontaneous abortions and miscarriages in pregnant women in the Pacific Northwest.
Jansson went on to found the National Network to Prevent Birth Defects, which transformed into the group called the Department of the Planet Earth, which dealt with issues like global warming, genetically modified foods and the suspected role of metals in Alzheimer's Disease.
Locally, Jansson was heavily involved in several projects sponsored by the PRA, including a lawsuit against a county government decision to allow development on steep landscape slopes, which the group considered detrimental by allowing the damming of creeks and streams.
Under Jansson's leadership the group also sponsored a study that claimed many storm water management facilities in the county were not functioning properly and endangering waterways like the Chesapeake Bay by not properly filtering out pollutants.
The group was compiling a citizens' guide to allow residents to inspect and report on sites that were not working properly.
Jansson and the group also pioneered an air quality study in Piney Point that showed levels of pollutants near the petroleum pipeline that were much higher than would be expected in a rural area.
Jansson counted the group's lobbying efforts to have land at Myrtle Point purchased by the county government for public use as one of its major victories for environmental preservation.
Colleagues of Jansson said he had been researching the theoretical problem of global warming and what actions states could take of their own accord to combat it.
"He believed in fighting the good fight," Elwood said.
Bob Lewis, executive director of the St. Mary's River Watershed Association, remembered Jansson as a dedicated researcher of facts and figures with a keen mind.
"To me he was a tireless researcher," Lewis said. "He could pull out choice pieces of information to make his arguments.
"He always had a smile and friendly words for those around him."
Jansson was also a world traveler who visited exotic locales such as Turkey, the Galapagos Islands, South America and Croatia.
"He loved to travel, he had an active mind along with an active physical life," Elwood said. "The world fascinated him, other cultures fascinated him."
Funeral arrangements have not been finalized for Jansson, who is survived by two brothers, Bruce and Douglas.
Despite this, environmentalists from around the region have said they want to hold a special memorial for the man they considered to be a real champion of conservation.
"It's been rough on all of us," said Dudley Lindsley, PRA secretary. "They all thought so highly of him; he's going to be missed."