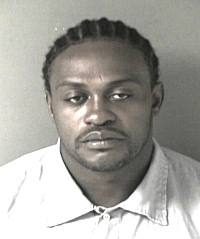 LEONARDTOWN, Md. (June 26, 2008)—Louis Darnell Parker, age 36 of Lexington Park, has been sentenced in two cases where the charges involved possession with intent to distribute cocaine. Parker was sentenced to 4 years in the Department of Corrections in the first case and 12 years in the second case. Both sentences will be served consecutively.
Parker was arrested on Monday, September 24, 2007 at 11:00 a.m. and served a Circuit Court True Bill Indictment by Maryland State Police from the Leonardtown Barrack. The two-count indictment for "Possession of Cocaine" and "Possession with the Intent to Distribute Cocaine" was obtained by the St. Mary's County Bureau of Criminal Investigations (BCI) Narcotics Division.
The announcement of the adjudication of the cases against Parker was made jointly today by the St. Mary's County State's Attorney's Office and the St. Mary's County BCI Vice Narcotics Division.