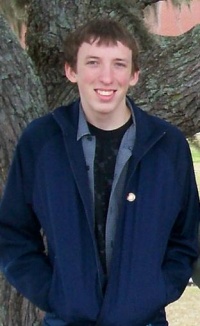 CALLAWAY, Md. (June 12, 2008)—A Mechanicsville teen missing since May 25 was positively identified today by authorities as the person who died in a single vehicle crash in Albemarle County, Virginia on May 26. Quentin Aaron Lewis, age 19, was positively identified by the Virginia Medical Examiner's Office as the driver and victim of the fatal accident.
According to a press release issued by the Albemarle County, Virginia government today, the accident occurred at approximately 9:50 a.m. in the 5600 block of Louisa Road. Prior to the crash, a deputy from the Louisa County Sheriff's Office was attempting to stop the vehicle.
Albemarle County police say their investigation revealed that the teal 1993 Geo Metro was traveling west on Louisa Rd. when the vehicle drove off the right side of the roadway and struck a tree. Lewis, the driver and sole occupant of the vehicle, died at the scene. An investigation by the Albemarle County Police Accident Reconstruction Team concluded that the main causation factors in the accident were excessive speed and driver error.
Police say the vehicle involved in the crash was not displaying license plates and was not registered in any state. The vehicle identification number helped investigators determine that the Geo Metro was being used as a farm vehicle in Caroline County. It was reported stolen the morning of the crash.
Police in Albemarle County say the identification of the body required an extensive effort due to injuries Lewis sustained in the crash. Police said the "subsequent vehicle fire made positive identification extremely challenging."
Lewis' mother, Brandi Barton, contacted somd.com on May 27 and requested assistance in publicizing the disappearance of her son. Barton noted that her son was last seen driving a 2005 Black Dodge Dakota in Caroline County, Virginia.
Police say the identification of the driver has been established through an extensive collaborative effort between the Virginia Medical Examiner's Office, Albemarle County Police, Caroline County Sheriff's Office, Louisa County Sheriff's Office, Virginia State Police and the Maryland State Police.