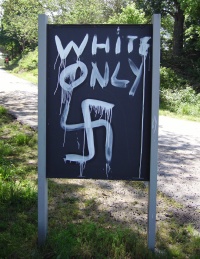 PRINCE FREDERICK, Md. (June 2, 2008)—Police in Calvert County reported today that vandals painted racist verbiage and swastikas on County signs and green metal barrels at the Lower Marlboro Road pier in Owings.
The back of one sign was painted with the words "WHITE ONLY" and a swastika immediately below using white paint. White swastikas were also painted on each of three green steel barrels located along the roadway.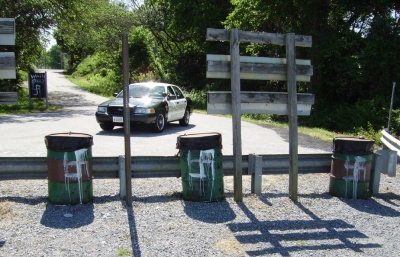 Unlike the Nazi swastika, the swastikas painted in this act of vandalism are not set at a 45 degree angle.
Two orange and white end-of-road signs were also painted with "original nite crawlers" and other apparent nonsense.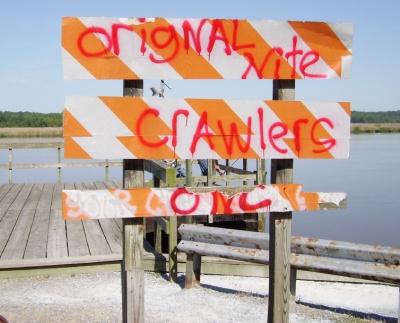 Police say it is unknown when the damage occurred.
Police are asking anyone with with information about the vandalism to contact Deputy Thomas Rickard at 410-535-2800.