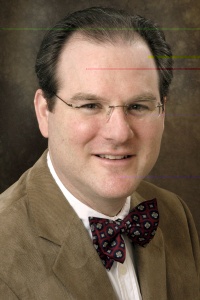 Brian DuBoff will serve as the director of the Maryland's southern region Small Business Development Center (SBDC), based out of the College of So. Md. (CSM) in La Plata. SBDC provides stimulus and assistance to developing businesses in the local area.
LA PLATA, Md. (March 24, 2008)—Brian DuBoff has been named the director of Maryland's southern region Small Business Development Center (SBDC). The announcementment was made by the College of Southern Maryland (CSM) which hosts the center. In addition to administering the program, DuBoff will oversee a team of business counselors who are available to assist entrepreneurs in Calvert, Charles and St. Mary's counties.
Prior to coming to CSM's SBDC office, DuBoff was the director of small business development for the Detroit Regional Economic Development Partnership in Southeast Michigan, and previously worked for a SBDC office in Moab, Utah.
DuBoff holds a bachelor of science in consumer studies and small business marketing from the University of Vermont and a master of science and administration in entrepreneurship and administration from St. Michaels College. He and his wife, Tsu-Kuan Wu, live in La Plata.
Established by Congress in 1979, the SBDC network serves future and existing small business owners through its partnership with the Small Business Administration (SBA). The Maryland SBDC program is celebrating its 20th anniversary this year.
"We are one of the best-kept secrets in business," said DuBoff. "Most people haven't heard of us unless you are looking for information on starting or improving a business."
The SDBC partners with local economic development, chambers of commerce, financial lenders, and the SBA. The SBDC provides no-cost, confidential counseling to those who are looking to start-up or improve their small businesses. They also offer business training programs in everything from accounting, legal record management, and financing.
"We won't write your business plan and we can't give you a business loan, but we can give you feedback on your plan and can help you research things like market demographics and put you in contact with small business lenders and other business specialists," said DuBoff.
DuBoff says SDBC is hoping to offer is a new food entrepreneurship program that will help people develop a family recipe into a commercial, shelf-ready product. This program is designed to provide entrepreneurs with a basic understanding of the issues crucial to starting a food business including market research, product commercialization, regulatory issues, packaging and labeling, pricing and cost analysis, product introduction and sales, food safety and sanitation, and business structure.
This program is offered in conjunction with the University of Nebraska which is one of the best models in the country, according to DuBoff.
RELATED INFORMATION:
Small Business Development Center
http://www.sbdchelp.com/
La Plata SBDC
- College of Southern Maryland La Plata Campus, 8730 Mitchell Road, La Plata. 301-934-7583, 301-934-7681 (fax)
St. Mary's SBDC Satellite
- CSM Lexington Park Training Center, 21795-D1 N. Shangri-La Drive, Lexington Park. 301-866-1923 or 301-934-7583 appointments or 301-934-7681 (fax)
Calvert SBDC Satellite
- Calvert County Department of Economic Development, Courthouse, Prince Frederick. 301-934-7583 appointments.