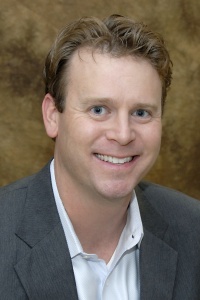 LA PLATA, Md. (Feb. 20, 2008) — Rick Tepel, a longtime resident of Southern Maryland and the chief executive officer of Raley, Watts & O' Neill Insurance, has joined the College of Southern Maryland's (CSM) Foundation Board. The foundation provides support to the college and its students through the funding of scholarships, technology and arts, health/wellness and educational opportunities.
"Rick is going to be a great addition to our wonderful board of fundraising volunteers," said Michelle Goodwin, CSM's vice president of the division of advancement. "He is high-energy and really cares about the future of our region."
Tepel is a member of the Big Brothers and Big Sisters of Southern Maryland Board of Directors and the Selective, Berkley Mid-Atlantic, Montgomery and Utica Insurance Advisory Boards. He was recently elected to the board of trustees for Historic Sotterly.
Tepel graduated with a bachelor degree in English and history from Drew University in New Jersey.
He lives in Callaway with his wife Paula and two children.
"I grew up in southern Maryland and many of my friends have taken classes through the college," said Tepel. "From the business side, I have seen how the college impacts the community through educational services, kids camps and community programs such as the summer Twilight Performance series."
Tepel has been with Raley, Watts & O'Neill for 14 years.