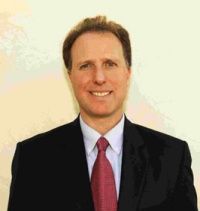 LA PLATA, Md. (Feb. 15, 2008) – The Charles County Commissioners today announced the appointment of Alex J. Naar of Muir Beach, California, as the new director of the Department of Emergency Services. Naar will assume his position with Charles County Government on March 10.
According to the commissioners, Naar has over 27 years of public safety experience in a wide range of settings. He was a volunteer firefighter in Marlboro, Vermont; a firefighter/EMT and company officer on the Amherst, Mass. Fire Department; and for the past 15 years he has worked for the National Park Service as a law enforcement ranger, management analyst, wildland firefighter and, most recently, Fire Management Officer.
Naar's postings have included Sequoia and Redwoods National Parks and the Golden Gate National Recreation Area. Last year he was selected to serve in a detail at the National Park Service headquarters in Washington, D.C. where he worked on national level emergency and disaster planning issues.
Naar has a Bachelor's of Science in Environmental Science from Lesley College in Cambridge, Massachusetts, a Juris Doctor degree from New College of California in San Francisco, and last fall completed a Master's of Science in Emergency Services Administration at California State University at Long Beach.
Naar has also co-authored two books on environmental and ecological issues.
Naar has taught public safety courses with topics ranging from wildland and structural fire topics, to law enforcement, emergency medicine and incident management. His audiences have included first responders, government officials, college students and members of the public.
"I am grateful to be selected for this position," said Naar. "[I] look forward to working with the Charles County Commissioners, the citizens and visitors of the County, and the wide range of public safety entities in and near Charles County and the States of Maryland and Virginia as well as the District of Columbia."
Naar is married and will be relocating to Maryland from Muir Beach, California where he serves on the local volunteer fire department and disaster council.