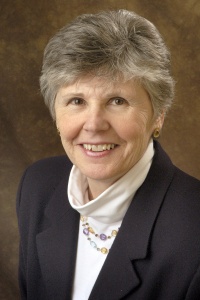 LA PLATA, Md. (Feb. 15, 2008) - The College of Southern Maryland (CSM) yesterday announced that Kathleen Rottier has been appointed executive director of planning, institutional effectiveness and research. In this position, Rottier will oversee the development and implementation of the college's strategic plan, assessment plans, and process improvement throughout the college.
Rottier will report to CSM President Dr. Brad Gottfried.
"CSM made a commitment several years ago to strive for outstanding educational services through the use of quality improvement tools, such as strategic planning, assessment and process improvement at all levels of the college. Because we have made such great strides, it is now time to take the next step and designate a point person for the effort," said Gottfried.
Rottier has been with CSM since 2000 when she joined the college as senior research analyst. For the last seven years she has led the outcomes, assessment and research department as director.
Rottier is a past chair of the Maryland Association of Community Colleges Research Group, an organization of researchers from the state's 16 community colleges. A career educator, she has taught in Prince George's County as well as served as a research analyst in the Alexandria City Public Schools where she developed and reported on curriculum-based assessments. She has consulted with the University of Maryland and Goucher College on specialized curricula.
Rottier received a bachelor of arts in secondary education from the University of Maryland (UMD), College Park; a master of arts in human development from George Washington University; and a doctorate in learning theory from UMD.