By Guy Leonard, County Times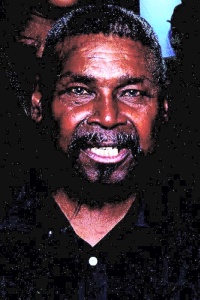 HOLLYWOOD, Md. (Feb. 7, 2008)—The family of a Hughesville man who was struck and killed Feb. 2 by an oncoming vehicle on Route 5 in Mechanicsville were shocked by the way he met his end.
The death of Donald Garfield Holton, 61, is the first this year in the county where a victim was struck and killed by a vehicle.
According to Holton's daughter Carolyn Green, some of her father's favorite activities were either walking, biking or hitchhiking on county roads.
The area in which he was killed, near the Mechanicsville Burch Mart, was one of his favorite sections to travel, she said.
"He'd been walking that route for about 20 years," Green said of her father, who lived with her in Hughesville. "All the people in the business around there knew my dad and knew he walked up and down the street daily.
The sudden death of her father in such circumstances and familiar surroundings left the family stunned, she said.
"He knew those roads like the back of his hand," Green said of Holton, who had been a lifelong resident of St. Mary's County. "That's the thing [being struck by a vehicle] we think he would die from."
Holton, a retired grounds keeper for the Charlotte Hall Veterans Home, enjoyed spending time with his relatives, Green said, one of whom he helped care for in Charlotte Hall.
Holton received an award for his work at the veterans home, Green said.
Several family members had just spoken with Holton before the accident that killed him, Green said.
"Everybody's basically in shock," Green said.
Holton leaves behind three children, two stepchildren and 11 grand children, Green said.
According to reports from the St. Mary's Count Sheriff's Office Holton was killed at about 7p.m. when a 2005 Volkswagon Golf operated by Shauna Shaw, 26, of Mechanicsville traveling north bound on Point Lookout Road struck him.
Holton died on the scene, police reports state.
Police reports state that Holton was wearing all dark clothing at the time of the accident and was in the road illegally just before the vehicle struck him.
Speed and alcohol were not contributing factors in the collision on the part of the driver, police reports state.
It has not been determined whether alcohol was a contributing factor in Holton's death, police reports state.
Holton's ex-wife Mary Holton, said that the victim had a happy disposition and was always willing to help someone out in need.
"He was a good man," Mary Holton said. "He took good care of his kids.
"He was good to everybody. He tried to help them out, if their car was broken down or something he'd help them."
Mary Holton was equally stunned at how her ex-husband had died.
"I was shocked, I really was," she said. "I'll never understand that one."
Holton's family received friends Friday at the Mattingley-Gardiner Funeral Home in Leonardtown from 10:30 a.m. to noon. A funeral service for Holton was held at noon in the funeral home chapel.
Holton will be buried at Charles Memorial Gardens in Leonardtown.
Related Information:
Obituary for Donald Garfield Holton
Hughesville Man Dies After Being Struck By Vehicle, Feb. 4, 2008
http://somd.com/news/headlines/2008/7132.shtml