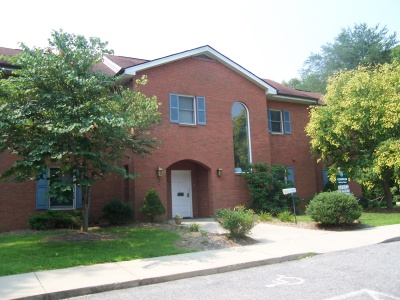 The Compass Halfway House is located in California, Maryland, adjacent to Walden/Sierra's outpatient counseling offices. The program serves on average 22 women each year.
CALIFORNIA, Md. (Dec. 19, 2007) - Walden/Sierra announced today that the Harry and Jeanette Weinberg Foundation selected the Compass Halfway House for a grant of $25,000 in general operating support.
The Compass House, located in California, Maryland, serves women with young children and pregnant women in recovery from substance abuse. The program provides counseling and treatment, as well as educational and vocational support to help the women recover and develop skills necessary to become independent and avoid relapse. Compass also allows the children to live with their mothers, as opposed to entering the foster care system – an important part of the program's success.
According to Kathleen O'Brien, Ph.D., Executive Director of Walden, "This grant from the Harry and Jeanette Weinberg Foundation will be a tremendous help to our Compass program, and we are extremely grateful for their support. At Walden, helping vulnerable women and children is part of our mission, and the Compass program is an important part of our continuum of care."
At Compass, the women receive a variety of support services such as trauma counseling, relapse prevention, health education, parenting and life skills groups. Last year, 80% of Compass clients successfully completed the program, and 100% of those who were medically able to work were employed with local businesses at the time of discharge. Over the past year, Walden/Sierra also welcomed six healthy newborns to Compass clients.
The Harry and Jeanette Weinberg Foundation, based in Owings Mills, Md., is dedicated to assisting the poor through grants to direct service organizations focused on meeting basic needs such as shelter, nutrition, health and socialization.