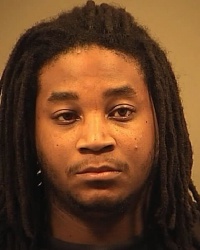 LA PLATA, Md. (November 27, 2007)—On Nov. 16, Charles County Sheriff's detectives identified the man involved in an attempted abduction of a 10-year-old girl that occurred on Nov. 6 on Clayton Court in Waldorf. The suspect, John Hansberry, III, 26, of Suitland, was arrested at 3:30 p.m.
Detectives found Hansberry by tracing the van description provided by the victim to a company in Capitol Heights. After Hansberry was identified, he admitted to being on Clayton Court on Nov. 6 and confirmed he asked the girl for directions and if she needed a ride. He also matched the description provided by the victim.
Hansberry was arrested at his residence without incident and was charged with attempted kidnapping and first- and second-degree assault. He was being held at the Charles County Detention Center on a $500,000 bond.
Det. J. Pratta of the Charles County Sheriff's Office investigated.
RELATED INFORMATION:
Charles Police Searching For Man Who Allegedly Attempted to Abduct 10-Y/O Waldorf Girl, Nov. 8, 2007
http://somd.com/news/headlines/2007/6702.shtml